Our Unique Opportunity to Show Climate Leadership on the Waterfront
POSTED: OCTOBER 20, 2022
While the scale of climate change is global, cities are often on the frontlines. Cities are where policies are made, infrastructure is built, and buildings are erected. The sustainable and resilient development of Toronto's waterfront is a chance to show how cities can lead global change at the local scale.
We have a unique opportunity on the waterfront to be trailblazers of sustainable development.
The new neighbourhoods we're building on formerly industrial land are an almost blank canvas for integrating a suite of climate strategies. By requiring our development partners to meet Waterfront Toronto's Green Building Requirements, we can demonstrate the potential for sustainable development to create neighbourhoods that are great for both people and the planet.
Here are a few examples of how our work is helping to address the climate crisis.
Feeding the City: Reconnecting to our food systems
This blog talks about how urban agriculture has many benefits, including reducing food-related carbon emissions.
Image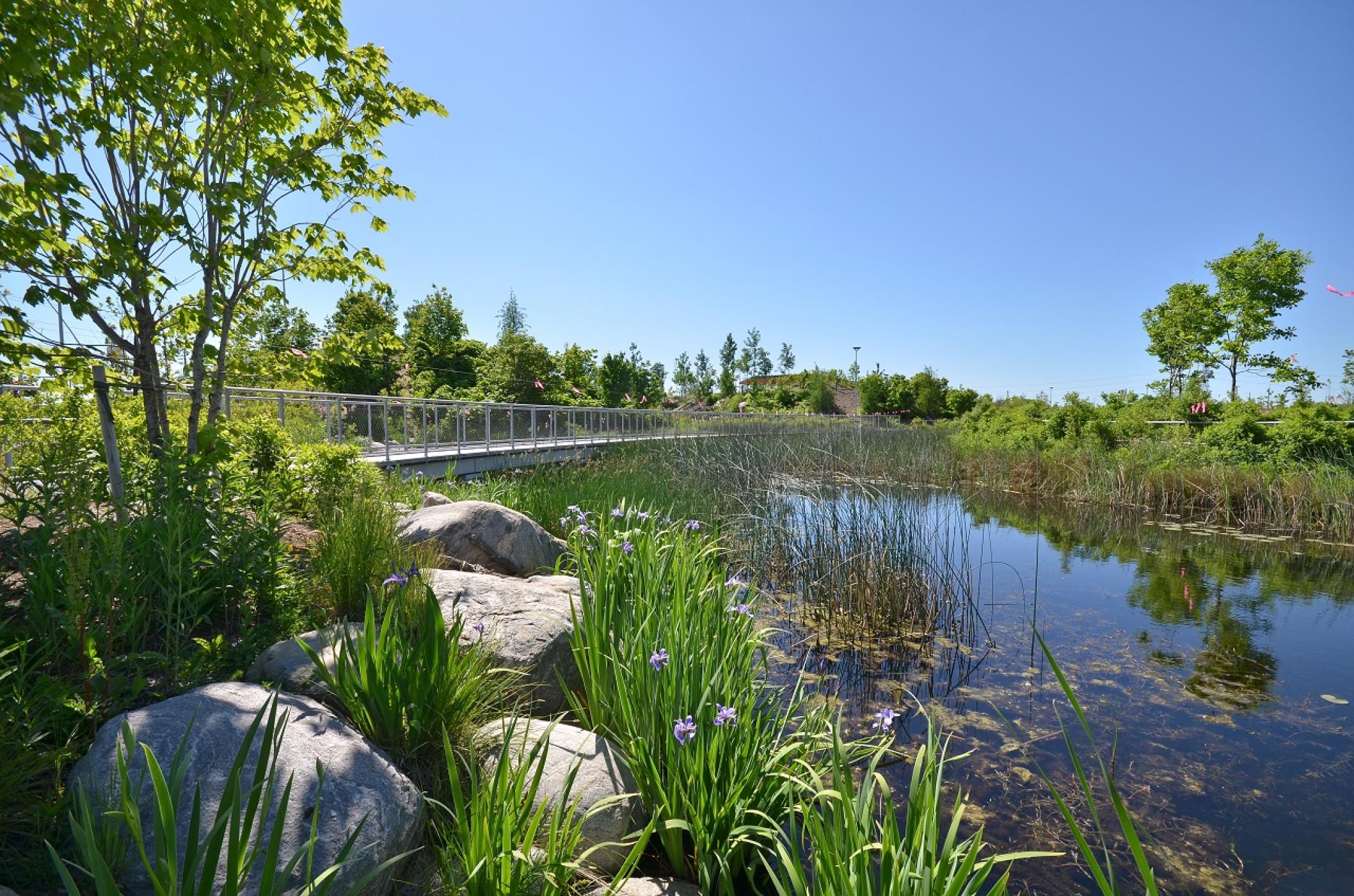 The wetlands in Corktown Common provide high-quality habitat for animals and a welcome green space for park visitors.
The World Wildlife Federation's Living Planet Report tracks indicators like biodiversity. The 2022 report found that wildlife populations have declined by 69% since 1970. Rewilding is one way to restore habitat that has been lost in urbanized landscapes. And it has benefits for people too! It's already part of some of Toronto's favourite parks. 
Little Pilot Project: Big Impact
Water is a critical component of the environment. Water-related events such as floods, hurricanes, and droughts are the more obvious impacts of climate change. But maintaining our supply of clean drinking water is also a pressing issue. Cities can help by adopting 'green street' practices that reduce stormwater runoff into our lakes.
Image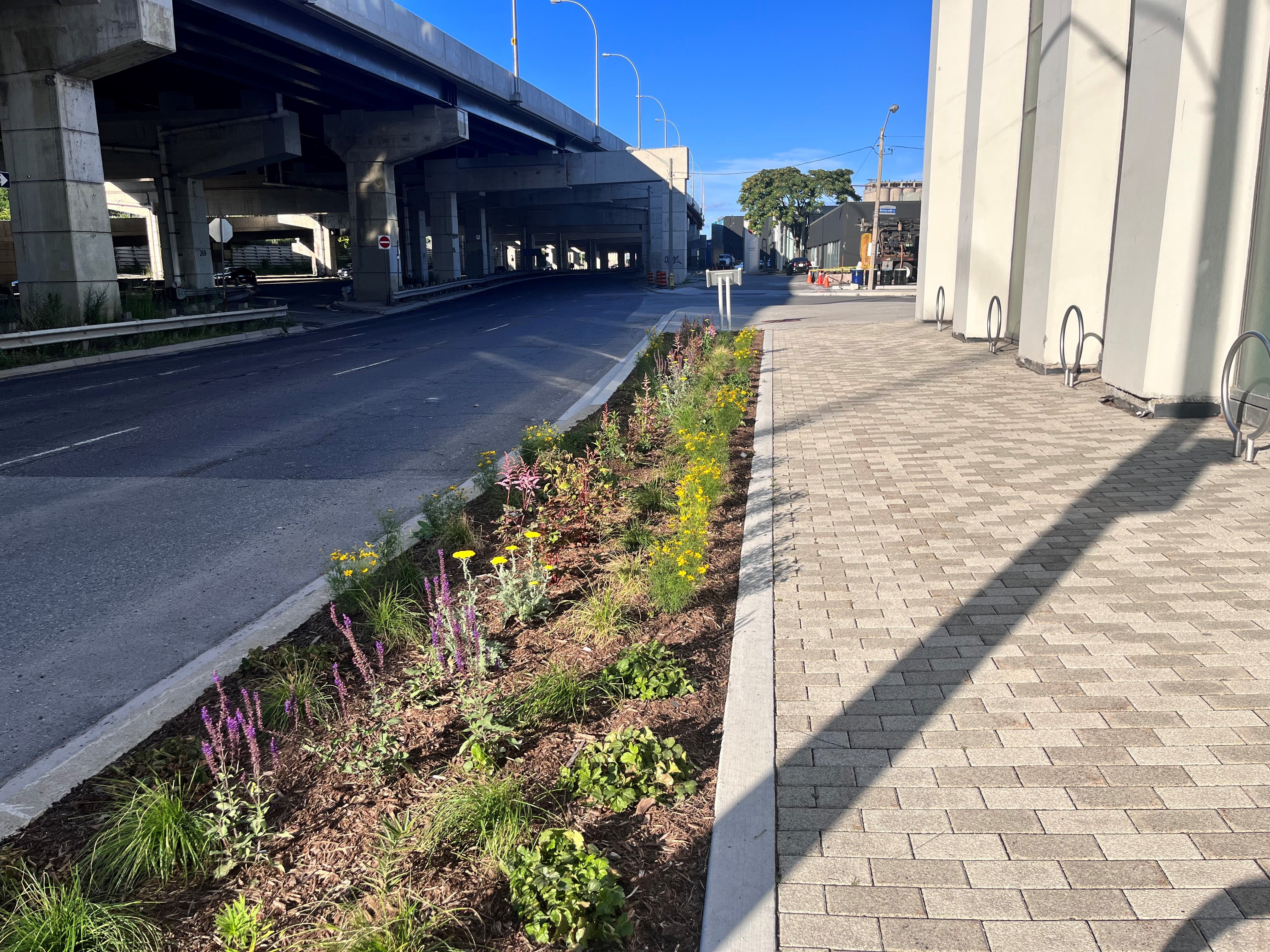 Image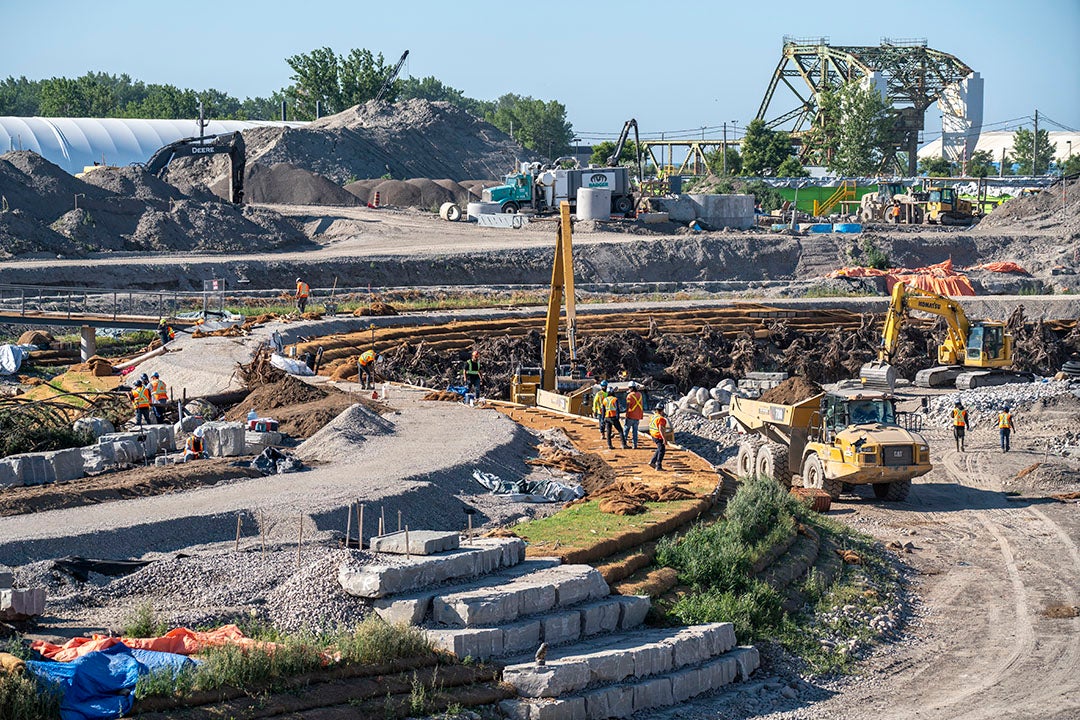 The new river winding through the Port Lands provides a more natural outlet for the Don River into Lake Ontario. While the project's main goal is flood protection, it also includes the creation of new habitat and greenspace.
Climate Resilience: Protection Against Flooding and Extreme Weather
Our climate has already changed. Addressing the crisis means not only slowing down the changes in our climate. It also means adapting our cities to be resilient in the face of our new reality. Our work in the Port Lands is about more than Villiers Island. It will protect 240 hectares of Toronto's eastern downtown neighbourhoods from flooding. This area includes some parts of Riverside and Leslieville – places that are already home to thousands of people.
Climate Change Expressed Through Public Art
Awareness of climate change is important too. Public art plays a role in bringing visibility to this issue.  The 2022 Artist in Residence focused on the theme of Life During a Climate Emergency.
Image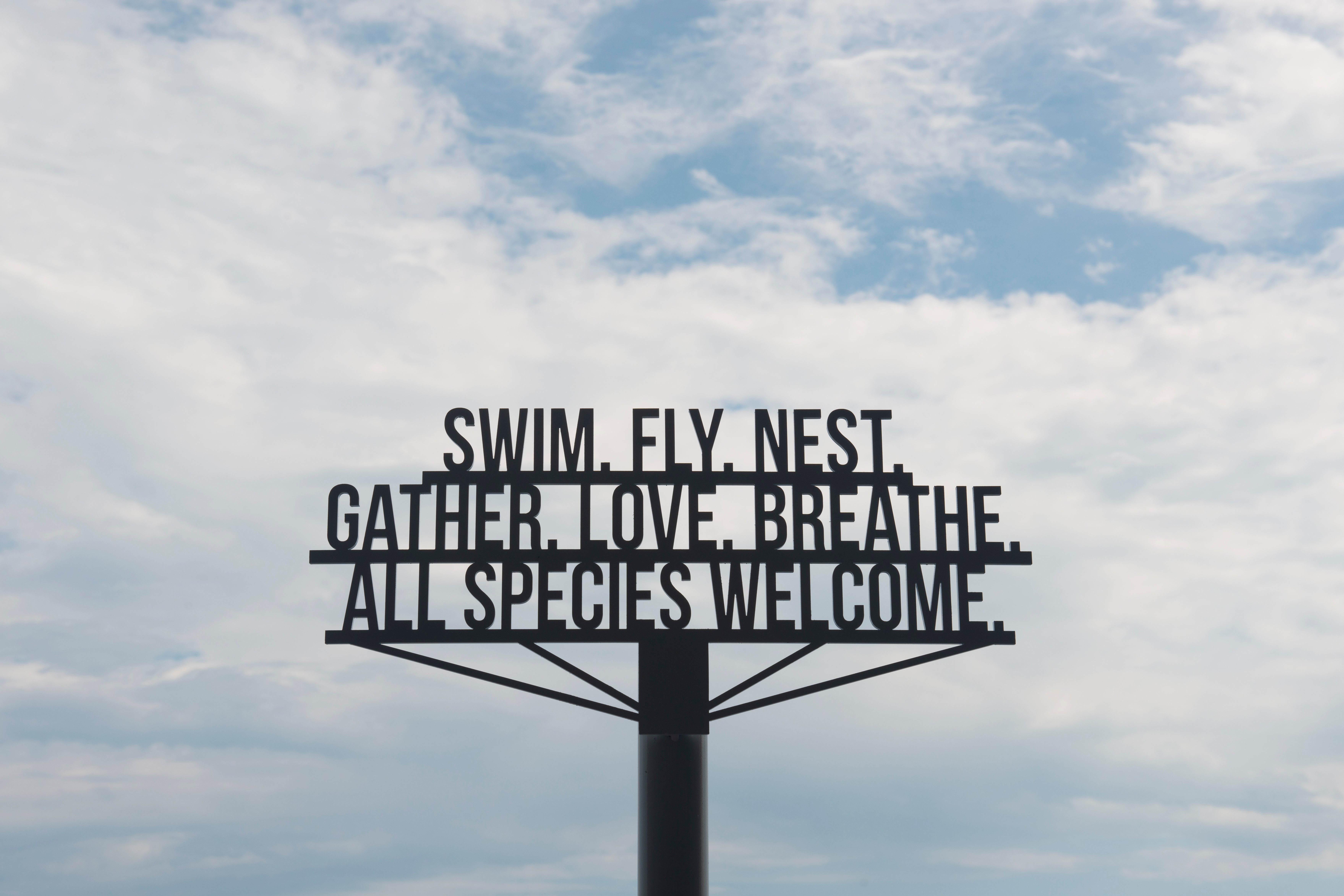 Public art provides a lens to think about climate change in a different way. Photo by Lisa Hirmer