The role of philanthropy is a complement to the work of our government partners in the creation of a world-class waterfront. 
Until now, our work has been made possible by an investment of $1.5 billion from the three levels of government.  The Port Lands Flood Protection Project has been funded with an additional $1.25 billion from government. 

We've made great strides in 20 years.  But we want our waterfront revitalization to have an impact that goes beyond our city's borders. We've watched other cities leverage these kinds of projects to truly stand out on the world stage.  If we follow their lead, we have the potential to make Toronto a stunning, world-class waterfront city of the 21st century. 
Image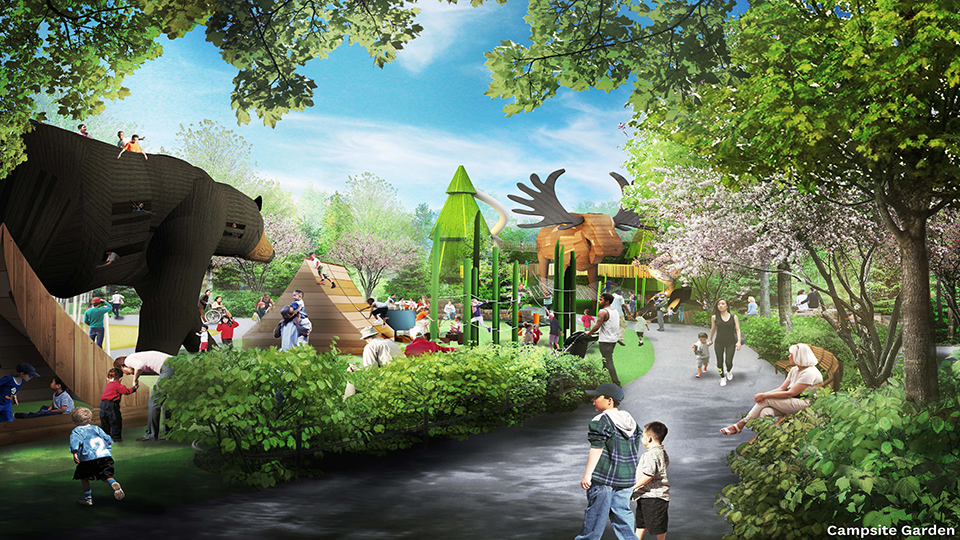 Philanthropy for Shared Public Spaces
In Toronto, major acts of philanthropy have created and developed many extraordinary shared public spaces.  The Sculpture Garden (King Street), Philosopher's Walk, The Music Garden, Grange Park and the Bentway are outstanding examples of what can be achieved by courageous, ambitious and inspired philanthropy. Shared public spaces make Toronto a great city, and a better place to live and visit. As is the case with healthcare, higher education, the arts and social care, there is place where government support ends and philanthropy can make a powerful impact.
Sustainability for the Public Good
Waterfront Toronto's ambitious vision for revitalization means that the transformation of Toronto's waterfront is about more than just developing blocks of land for a profit. From the start, Waterfront Toronto has required its development partners to do much more than basic requirements; to aim for a new standard that would benefit Torontonians by setting high standards for design, sustainability and livability.
Partnerships and Philanthropy
Today, we're working to establish new partnerships with city-builders, including individual donors and corporate partners, who share our vision of a waterfront that gathers neighbours, attracts visitors and investors and anchors communities.  We are creating compelling opportunities for private donors to help us realize special projects along the waterfront – places that will connect Torontonians in new ways and welcome visitors from across Canada and around the world.
Financially Self-Sustaining
Increasing our fundraising capacity and our ability to forge new funding partnerships helps to advance our strategic goal of becoming more financially self-sustaining. The relationships and agreements we pursue will be guided by shared values and principles, will serve the public interest, will be grounded in our record and mandate, and will help to advance our vision of one connected waterfront that belongs to everyone.