Waterfront Toronto recognizes climate change as one of the most consequential priorities of our lifetime. As climate leaders, we are on the front lines of both climate adaptation and mitigation, doing our part to support federal, provincial and municipal climate plans. 
In 2021, the Intergovernmental Panel on Climate Change (IPCC) released its Sixth Assessment Report. Referred to as a code red for humanity, the report found that even under the most conservative scenario, we are likely to eclipse 1.5⁰ Celsius of warming this century – a degree of warming that will significantly impact our species' patterns of life. The scale and speed of change needed to adapt to and mitigate against these impacts is unprecedented, which is why we believe that urgent action is needed now. 
Image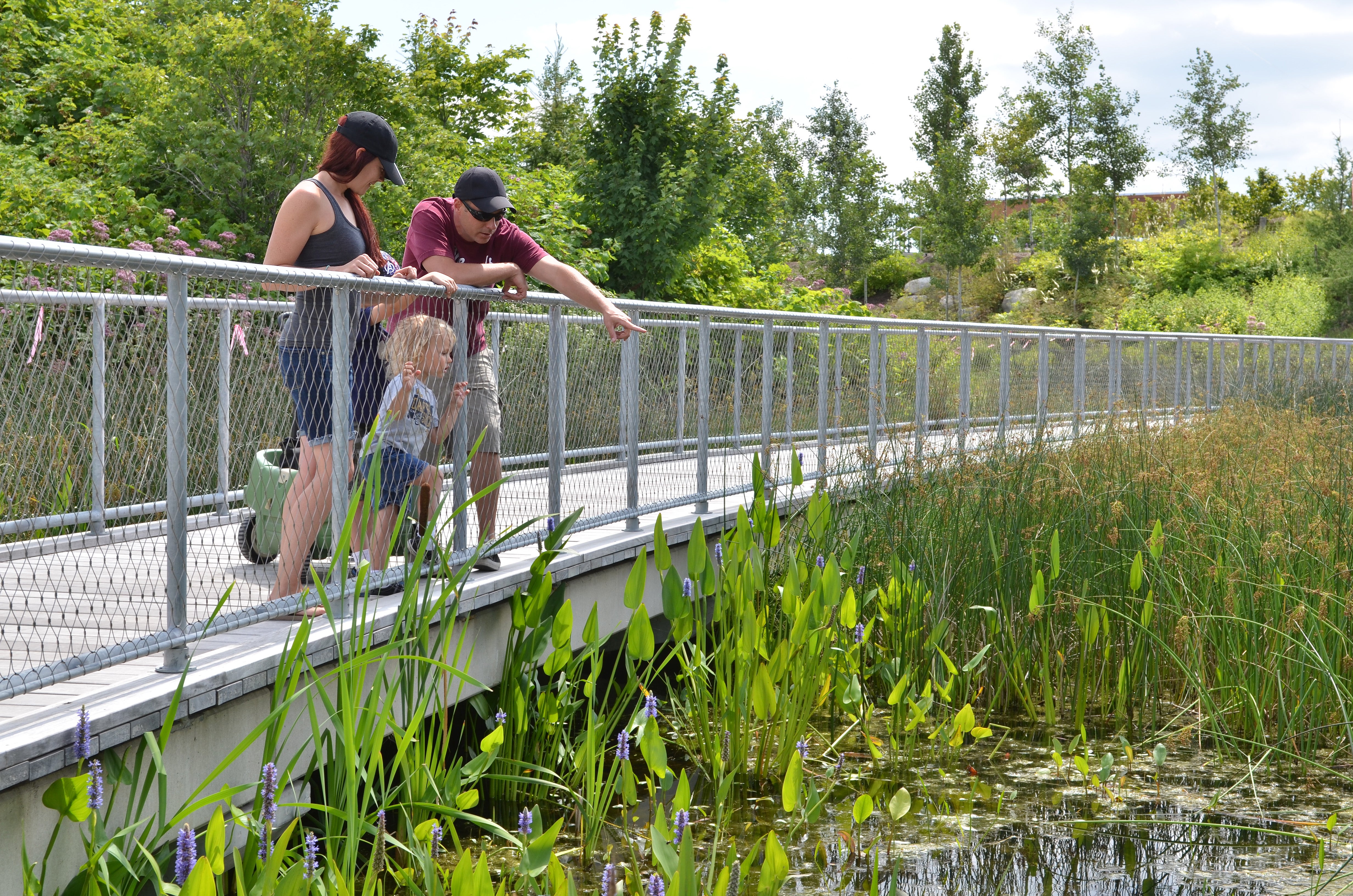 Adaptation

Even if carbon emissions were cut to zero today, we are likely to experience average global warming above 1.5⁰ Celsius this century. The warming of the Earth's terrestrial, atmospheric, and oceanic systems will mean an increase in the severity and frequency of extreme weather events.  
It is against this backdrop that we are embedding adaptation measures into all our projects so that future generations can thrive in place. In practice, this means identifying risks and implementing appropriate actions to curtail the worst effects. For instance, in anticipation of hotter temperatures in the future, we are using natural and high-albedo materials to reduce the urban heat island effect today. 
For another example, going forward, all buildings will be required to have refuge spaces with 72-hour power backup, providing safe spaces for residents, workers, and visitors, especially those most vulnerable, to gather in the event of power outages, extreme weather, or other emergency situations. 
We implement many adaptive measures in our public realm and infrastructure design work, and secure others through our Green Building Requirements with development partners, within the context of the Waterfront Toronto Resilience and Innovation Framework for Sustainability. 
Mitigation

Waterfront Toronto recognizes that we can and should act now to demonstrate leadership on the solutions that help mitigate climate change. In addition to ensuring our neighbourhoods will be resilient with a changing climate, we are striving to lessen the global impacts of climate change by reducing greenhouse gas emissions. 
This means that all new buildings will be designed to achieve net-zero carbon, while also lowering the embodied carbon associated with materials, construction and demolition. It also means working to reduce our own carbon emissions, including from our corporate office as well as our field operations. 
Globally, cities are on the front line in the fight against climate change. We believe that the revitalization of Toronto's waterfront presents a unique opportunity to demonstrate how sustainable neighbourhoods can thrive, while minimizing carbon emissions from buildings, transportation, energy and waste.  
We approach this work through a holistic lens, working across departments and with diverse stakeholders to deliver systemic solutions. It is through this dynamic approach that we continue to learn, adopt new strategies and technologies, and maintain our position as climate leaders.