Capital Peer Review Panel

The Waterfront Toronto Capital Peer Review Panel (the Panel) was formed in 2018 as an independent body to help guide the revitalization of Toronto's waterfront.
The Panel's mandate is to provide objective, professional advice to Waterfront Toronto's management team on capital project execution matters for proposed development within the Designated Waterfront Area.   The role of the Panel is to support the highest quality construction and city-building outcomes for the citizens of Toronto.
Members of the Panel are drawn from leaders among Canadian institutional, governmental, private sector (e.g. construction, consulting), educational, engineering and environmental professions. The unprecedented uniqueness and complexity of Waterfront Toronto's projects may also necessitate engagement of global leaders with construction, flood protection and environmental expertise.
Image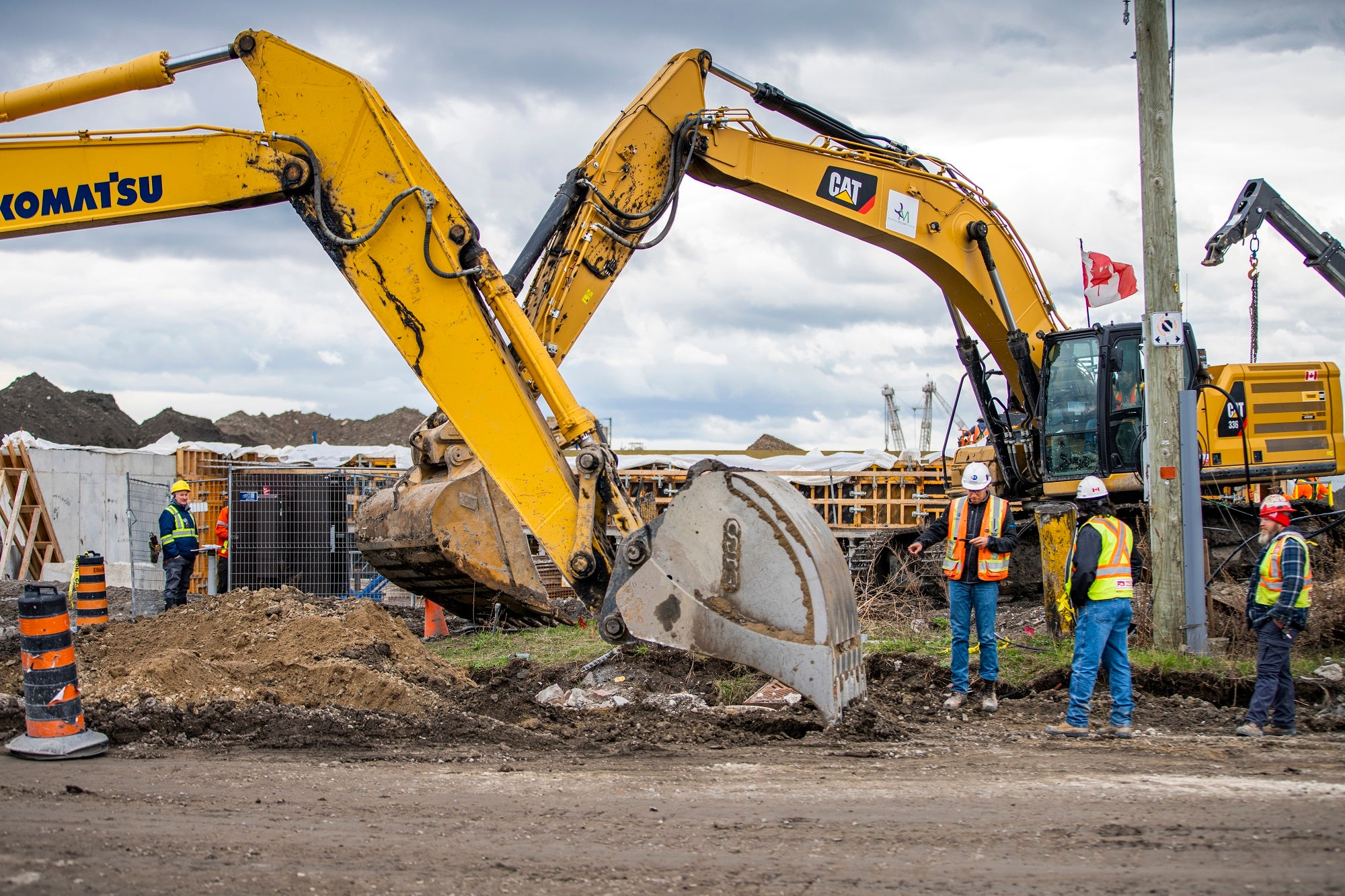 Angela Clayton

Angela Clayton assumed the position of President of Project Delivery with Infrastructure Ontario in April 2021.
Angela previously worked for the Ontario Realty Corporation and Infrastructure Ontario from 2008 to 2015, holding positions in Operations, Program Management, and Procurement, and completing her first tenure as Senior Vice President, Risk and Program Management.
During the intervening years, from 2015 to 2021, she was Group Head, Buildings Division with Plenary Group, overseeing the design, construction, operations, and maintenance of all Plenary building projects in North America.
She spent her early career in property and asset management, working for Brookfield LePage Johnson Controls for nine years where she managed outsourced facility management contracts for national clients.
Angela has been a key member of the influential industry organization, the Future of Infrastructure Group, advising the Minister of Infrastructure on various industry issues, including Infrastructure Ontario's evolution. A passionate advocate for diversity in the construction industry, she has also served as a member of the Women's Infrastructure Network for the past eight years. She currently is a member of the Toronto chapter steering committee.
Angela has a bachelor's degree in commerce and several professional designations including Project Management Professional, Facilities Management Administrator, and Real Property Administrator. She is currently pursuing her Chartered Professional Accountant designation.
Shoshanna Saxe
Shoshanna Saxe is an Assistant Professor in the Department of Civil & Mineral Engineering at the University of Toronto. Her research focuses on the planning, delivery, and evaluation of sustainable urban infrastructure. Recent research includes life cycle thinking for infrastructure development and examining the timelines of infrastructure delivery.

Prof. Saxe received her Master of Science in Civil and Environmental Engineering from MIT and her PhD from the University of Cambridge in Engineering - Jesus College. Previously, she worked on the design and construction of  infrastructure in Toronto, including four new subway stations and the Billy Bishop Airport Tunnel. Prof. Saxe is an alumna of Action Canada, a member of the Transportation Research Board's standing committee on Transportation and Sustainability, and sits on the Board of the International Society for Industrial Ecology. She was recently recognized by Clean 50 as one of Canada's emerging environmental leaders and was awarded the 2019 Young Engineer Medal by the Ontario Society of Professional Engineers (OSPE) and Professional Engineers Ontario (PEO).
Matti Siemiatycki
Matti Siemiatycki is the interim director of the School of Cities at the University of Toronto, and Canada Research Chair in Infrastructure Planning and Finance. His work focuses on delivering large-scale infrastructure projects, public-private partnerships, and the effective integration of infrastructure into the fabric of cities. His recent studies explore the value for money of delivering infrastructure mega-projects through public-private partnerships. He also led StudentMoveTO, a collaborative initiative between the University of Toronto, York University, Ryerson University and OCADU to study university student travel patterns in the Greater Toronto Area.
 
Siemiatycki is a frequent media commentator on urban planning and infrastructure related topics, and served on the board of directors of the public agency Waterfront Toronto. He earned a B.A from Ryerson University, an M.Sc from Oxford University, and a PhD in Community and Regional Planning from the University of British Columbia.
Martin Hoenderkamp 
Martin Hoenderkamp is Program director at Rijkswaterstaat - Directorate General for Public Works and Water Management -  in the Major Projects and Maintenance Unit, Ministry of Infrastructure and Water management in the Netherlands. He is responsible for the realization of the Dutch 'Room for the River Program'. Its goal is to provide more space for the rivers in the Netherlands in order to enable water management in case of rising water levels and secure safety for those that live there. At more than 30 locations, measures are taken to give the river space to flood safely. Furthermore, the measures are designed in a way that improves the quality of the immediate surroundings www.ruimtevoorderivier.nl.

Martin works closely with project teams and partners in both the public and private sectors to realize the 30 projects. He combines this role with being an auditor in contract management and civil engineering, for which he used to be a trainer as well.

In previous roles Martin used to be responsible for the management, operations and maintenance of rivers, canals and locks. He was also responsible for the Maasroute program the renovation and extension of the locks in the river.