Waterfront Toronto projects and places have won more than 100 awards for design excellence, earning recognition in categories ranging from water management to neighbourhood development.
Revitalizing the waterfront is one of the most exciting city-building opportunities in the world.  We're leading the renewal of this irreplaceable landscape with design excellence, combining form and function to create places for communities to gather and connect to the landscape and water. 
Media
Image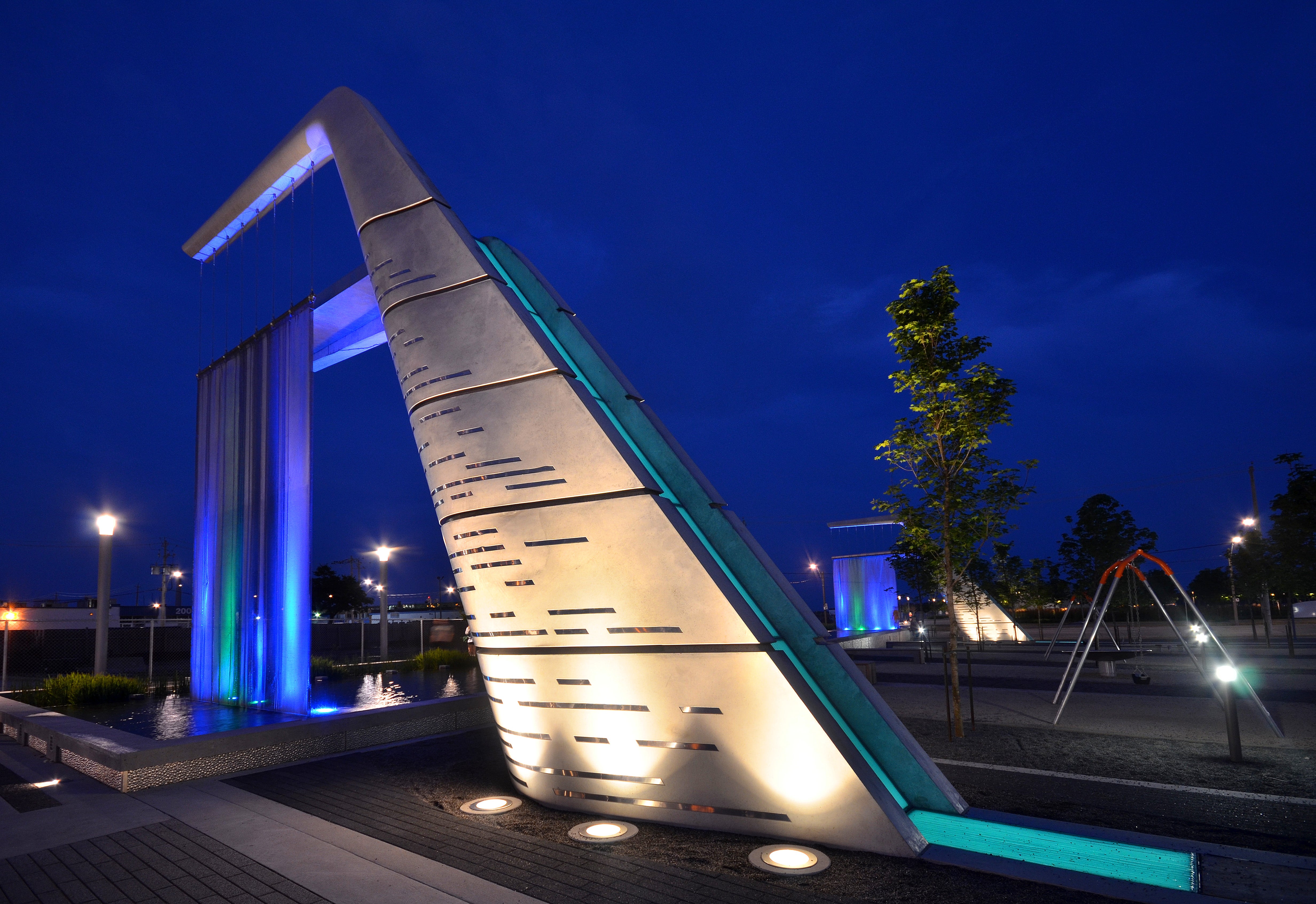 Image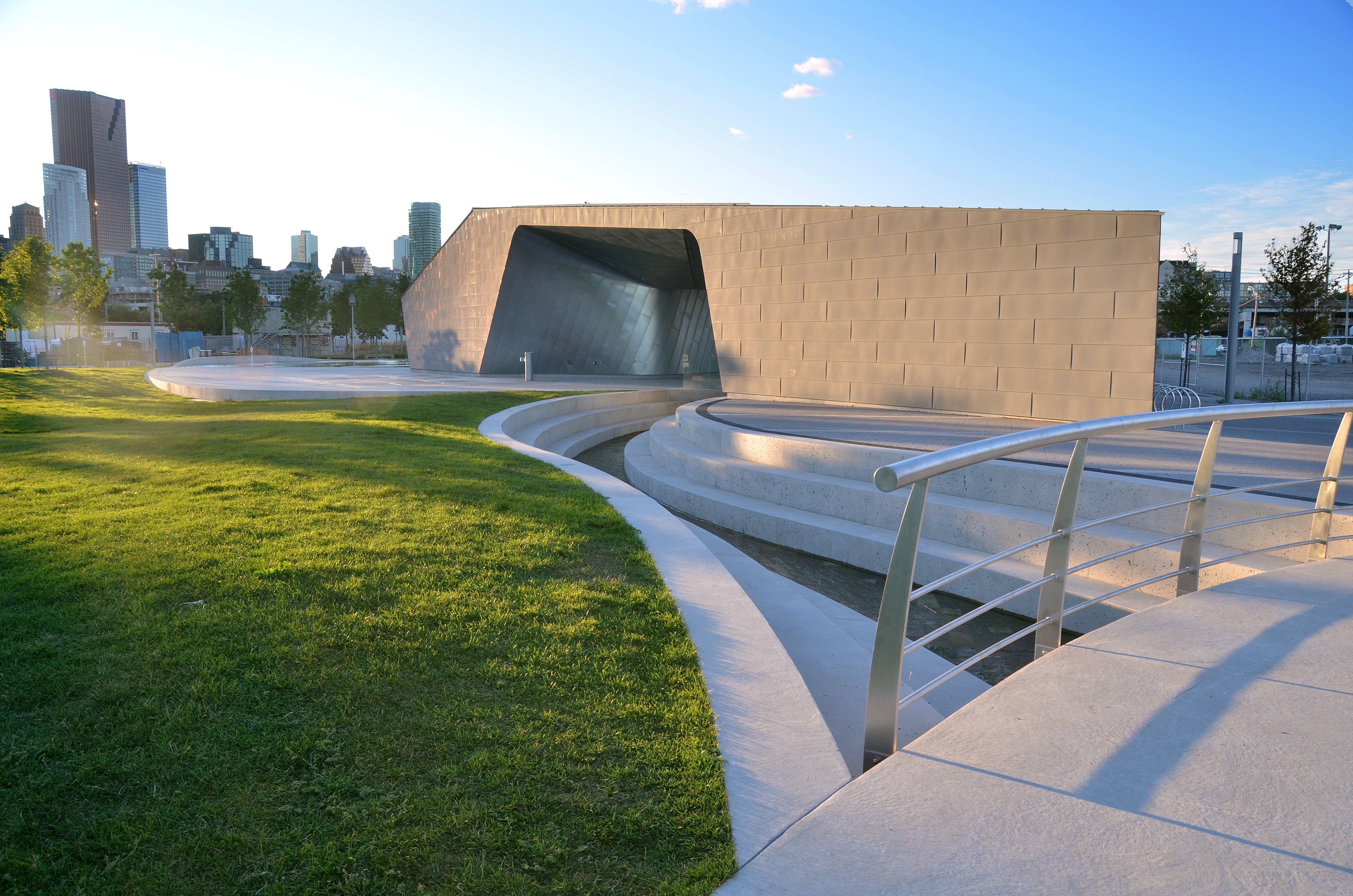 Waterfront Toronto aims to be a world leader in design excellence and waterfront planning that will make Canadians proud of the Toronto waterfront. 

We work with the world's top design talent, selected through international design competitions, to establish a new gold standard for waterfront transformation. Some of the most respected planners, architects, designers and landscape architects in the world have contributed to our vision for an inclusive and resilient waterfront.

To guide our work and that of our design partners, we established the Waterfront Design Review Panel in 2005. Its role is to promote design excellence, improve environment performance, and ensure a cohesive approach to waterfront revitalization. 

A commitment to design excellence is a critical part of our vision for a transformed waterfront. By planning for the whole waterfront as a connected public space, we are maximizing the potential for an urban destination at the water's edge. 
Media
Image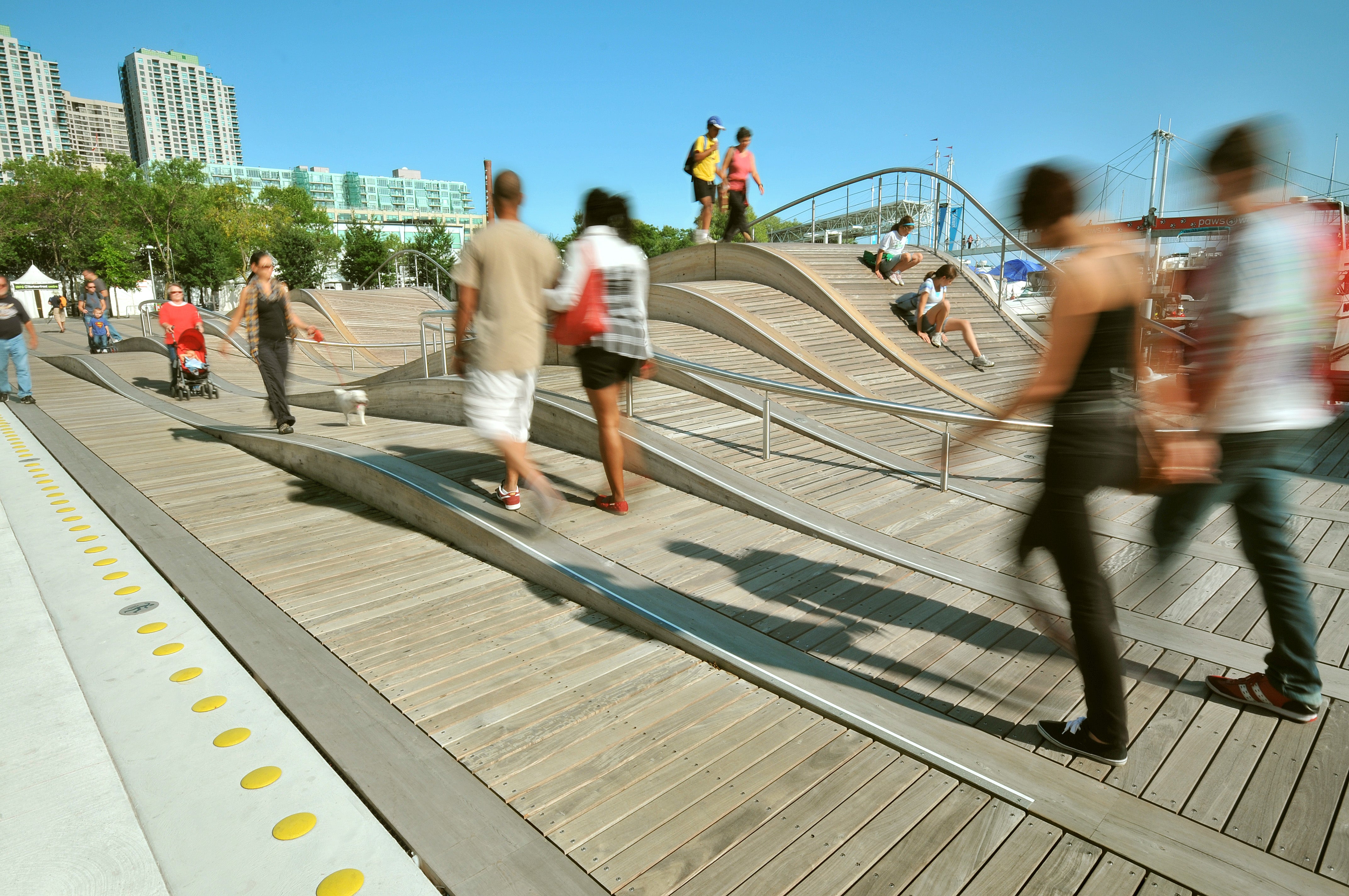 Consistency of Design in Public Spaces
Details like the maple leaf mosaic along the water's edge promenade, custom streetlamps and benches create a unified aesthetic. Materials are selected both for how they look and feel today and how they improve with time.  Waterfront parks and public spaces set the tone for new neighbourhoods and inspire our development partners to follow suit. The result is a sense of place that would not come together without this leadership. 
Canada's Sugar Beach: Design Excellence in Action
Among the most celebrated public parks we've built is Canada's Sugar Beach, a whimsical place that transformed a surface parking lot into an urban beach at the water's edge.
The beach features playful pink umbrellas and space to relax while watching ocean-going ships unload their cargo at the Redpath Sugar Refinery on the other side of Jarvis Slip – the inspiration for the beach's name. A plaza space and tree-lined promenade offer connection to other parks on the waterfront.
Image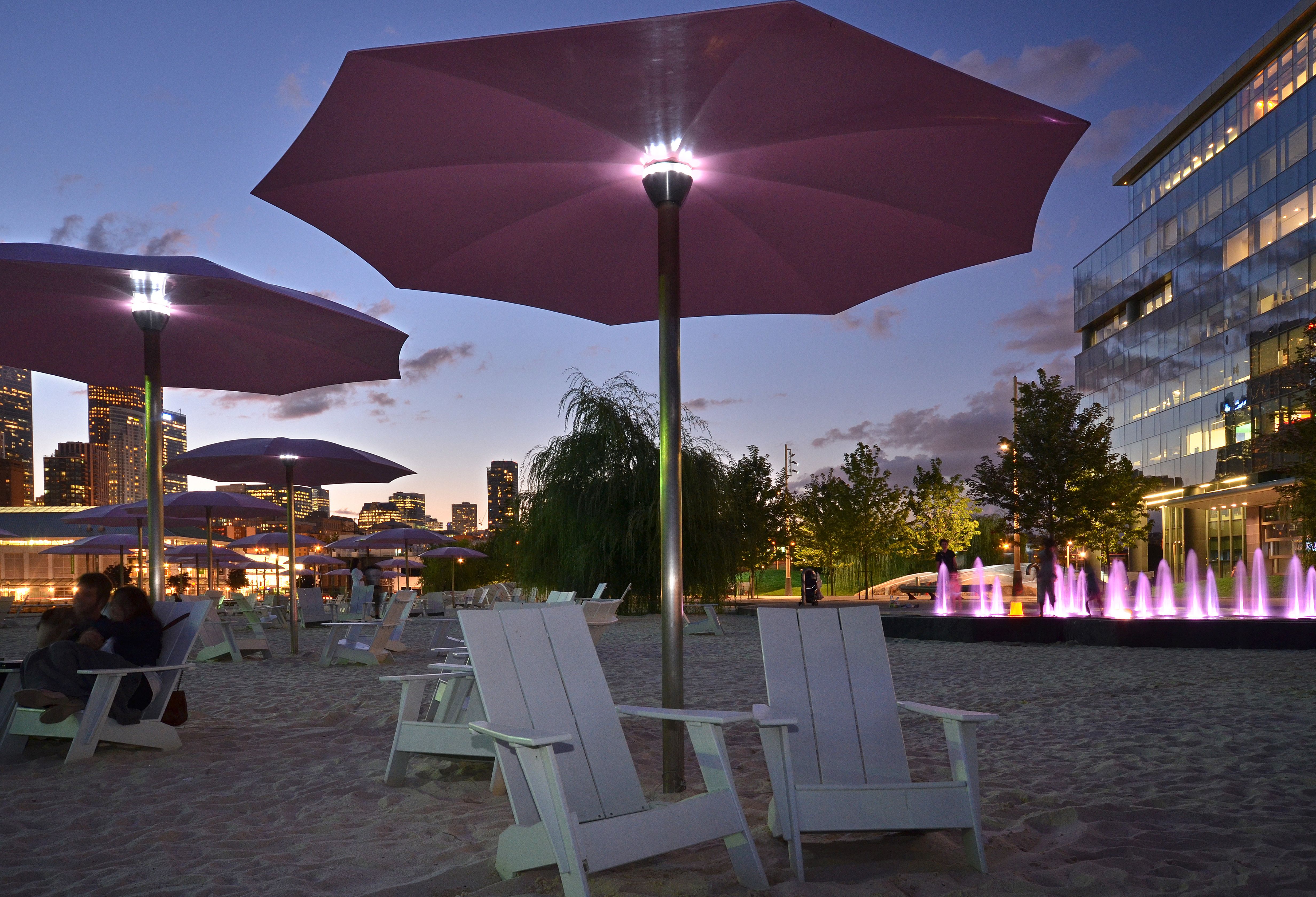 The park was designed and built with incredible attention to detail, featuring the signature leaf mosaic pattern, mature maple trees, and oversized granite rock formations. Each granite rock was carefully chosen directly from a quarry in northern Quebec, sliced into pieces, and reassembled on site. 

Canada's Sugar Beach celebrated its 10th anniversary in 2020. Its enduring popularity is a testament to the public appetite to reclaim the industrial waterfront and provide public access to the water's edge. Since opening, it has won five prestigious design awards.