Waterfront Accessibility Design Guidelines
The Waterfront Accessibility Design Guidelines were created in 2023 to complement existing legislation and create an enhanced set of accessibility guidelines for waterfront areas and amenities, helping make Toronto's waterfront one of the most accessible and inclusive in the world.
Waterfront Toronto is working to create a vibrant, connected waterfront that belongs to everyone. As city-builders, we care about delivering neighbourhoods, parks, destinations and infrastructure that make people's lives better.   
  
Roughly twenty percent of Torontonians live with a disability and face various accessibility challenges every day. Add to this an aging population and we can expect this figure to grow in the years to come. Providing an inclusive and accessible waterfront is essential.

Every public space we have created or revitalized has always met existing accessibility standards. But our goal is to lead the way, not just follow the rules and in 2023 we released the Waterfront Accessibility Design Guidelines. The Guidelines enhance our capabilities in accessible design — to exceed expectations, show leadership and make accessibility another area of true design excellence on the waterfront. 

The Guidelines were developed in collaboration with the disability community through Waterfront Toronto's Advisory Committee on Accessibility (ACA) – a group of individuals selected based on their professional, technical and/or their lived experience with disability.
Implementation
The Guidelines are applied to all Waterfront Toronto public realm projects, including new construction and projects that have reached the end of their lifecycle or require upgrades. To support this implementation, we are forming the Waterfront Accessibility Advisory Committee (the Committee). This Committee will apply the principles and technical requirements of the Guidelines, as well as lived experience, and advocates for accessible and inclusive public spaces on the waterfront where everyone is welcome and encouraged to participate.  

The Committee will review public realm designs early in the design process (i.e., Schematic Design Phase) and provide feedback, guidance and advice to Waterfront Toronto and its design consultants. The Committee's comments will also be shared with the Waterfront Toronto Design Review Panel for consideration during its project reviews. 
 
In addition to guiding our work, we hope this document will serve as a resource for other organizations building public spaces along waterfronts in Toronto or elsewhere and help cultivate ongoing collaboration between city builders and disability communities.
The Accessibility Advisory Committee
Body
The Accessibility Advisory Committee brings together individuals with lived experience, professional expertise, advocates and caregivers – all of whom have a passion for an accessible and inclusive waterfront. Read the biographies below.
Answer

Dan Euser is a Landscape Architect who specializes in water feature design. He graduated from Ryerson Polytechnical Institute's LAT program in 1978 and has been a full OALA/CSLA member since 1982. In 1997 Dan founded Dan Euser Waterarchitecture (DEW), a firm dedicated solely to the design of water features. Award-winning projects include urban centers, gardens, museums, memorials, waterfronts, and theme parks. 2004 saw him awarded the water effects design of the 9-11 Memorial, NY, NY. In 2006 he received the OALA Pinnacle Award for Landscape Architectural Excellence.

Answer

Ipek is a parent of a young adult living with disabilities (quadriplegic spastic cerebral palsy, as well as bilateral hearing loss). For the past 19 years she has fought discrimination and advocated for inclusivity as well as the elimination and removal of barriers. Passionate and committed to advancing accessibility and inclusion for all persons living with disabilities, Ipek has been actively doing so through ongoing collaboration with community groups, non-profit and grassroots organizations, and has been serving as an Executive Member of the Ontario Disability Coalition since 2017. In 2021 she was awarded the Community Service Award for Disability Advocacy by local MPP Chris Glover for her ongoing advocacy for elevator accessibility in the Spadina-Fort York area. She also served as Chair of the Waterfront School Parent Council while her children were attending school there, where she advocated for accessibility as part of the Playground Revitalization Committee. 

Answer

Diane Kolin is a PhD candidate in Musicology at York University, Toronto. Her research interests include Critical Disability Studies and Ludwig van Beethoven, and her dissertation focuses on professional musicians, composers, and music specialists with disabilities in the musical world. The study of Beethoven's deafness and Diane's personal history led to her research in disability and music. As a disability rights activist and accessibility advisor, she founded ArtsAbly, a multiservice company dedicated to accessibility in the arts. She is also a voice teacher and a singer who advocates for more accessibility in the music industry and in music education. 

Answer

Roman is an internationally experienced architect with a disability and brings a wealth of lived experience to his work as an architect, designer, educator and accessibility specialist. Fluent in French, Spanish, Russian, Hebrew, and English, Roman has worked with clients and projects in the US, Europe, Asia, and the Middle East, as well as most provinces and territories of Canada, before launching his practice, Linear Nonlinear Inclusive Design. He is passionate about amplifying disabled voices in architecture and design in order to attain equitable access, and he works at the intersection of empathy, design excellence, and usability. For the last three years he has taught as sessional faculty at OCAD University a variety of courses on accessible, inclusive, and sustainable design.

Answer

With a background in architectural renderings, blueprint design, and planning, Chris is highly skilled in providing guidance and support throughout all stages of a construction project. With over 20 years of experience in electrical and construction, Chris possesses extensive knowledge of AODA legislation and Building Codes. His expertise has been further enhanced through recent training and certification from the Rick Hansen Foundation Accessibility Certification program. Motivated by his own life-altering spinal cord injury, Chris has channeled his experiences into a powerful mission for positive change. His unique perspective combines pre-injury professional expertise with lived experience, enabling him to conduct comprehensive accessibility assessments and offer valuable recommendations. Chris served on the Accessibility Advisory Council at University Health Network (UHN) since 2017 and a three-year tenure on the Advisory Committee on Accessible Transit (ACAT).  

Answer

Bruce retired from the Ontario Public Service in February 2021, where he served for over 33 years, primarily in the Ministry of Education. In that ministry, he served in several capacities, including: the director of Special Education and the Director of Leadership Development and School Board Governance. He holds a Masters Degree in Public Administration from Queen's University. Over the past 35 years, Bruce has volunteered with several organizations, including: ARCH - Disability Law Centre, Spinal Cord Injury Canada, Family Service Association of Toronto, Easter Seals/March of Dimes, Roeher Institute, Anne Johnston Health Station, Citizens with Disabilities Ontario, and Waterfront Toronto's Accessibility Advisory Committee. In 2002, Bruce was awarded the Queen Elizabeth II Golden Jubilee Medal for Volunteerism.

Answer

Previously served on Waterfront Toronto's Accessibility Advisory Committee. Amanda Karahanas is passionate about the Toronto waterfront and its expansion to the east end of the Harbour. Amanda is from Toronto and is an avid sailor, having grown up in Toronto and has sailed competitively in Canada and the US.  As the President, Board of Directors, Disabled Sailing Association of Ontario (DSAO) for the last seven years, she brings with her a wealth of knowledge from her experiences both on and off the water, adding to the committee's mandate of making Toronto's waterfront more accessible. Professionally, Amanda has an MBA from Rotman School of Management and has held various positions with RBC and the Ontario Teachers' Pension Plan managing and executing large scale projects in Trading and IT. More recently, Amanda held the position of Workplace Transformation and Change for RBC's global real estate portfolio.  She looks forward to continuing to add constructive ideas to the betterment of accessibility along Toronto's waterfront. 
Announcing the New Waterfront Accessibility Advisory Committee 

Following a call for applications earlier this fall, Waterfront Toronto is pleased to announce the Waterfront Accessibility Advisory Committee members. The Committee's role is to help implement the Waterfront Accessibility Design Guidelines, helping us create accessible and inclusive public spaces on the waterfront where everyone is welcome and encouraged to participate.   
 
Media
Image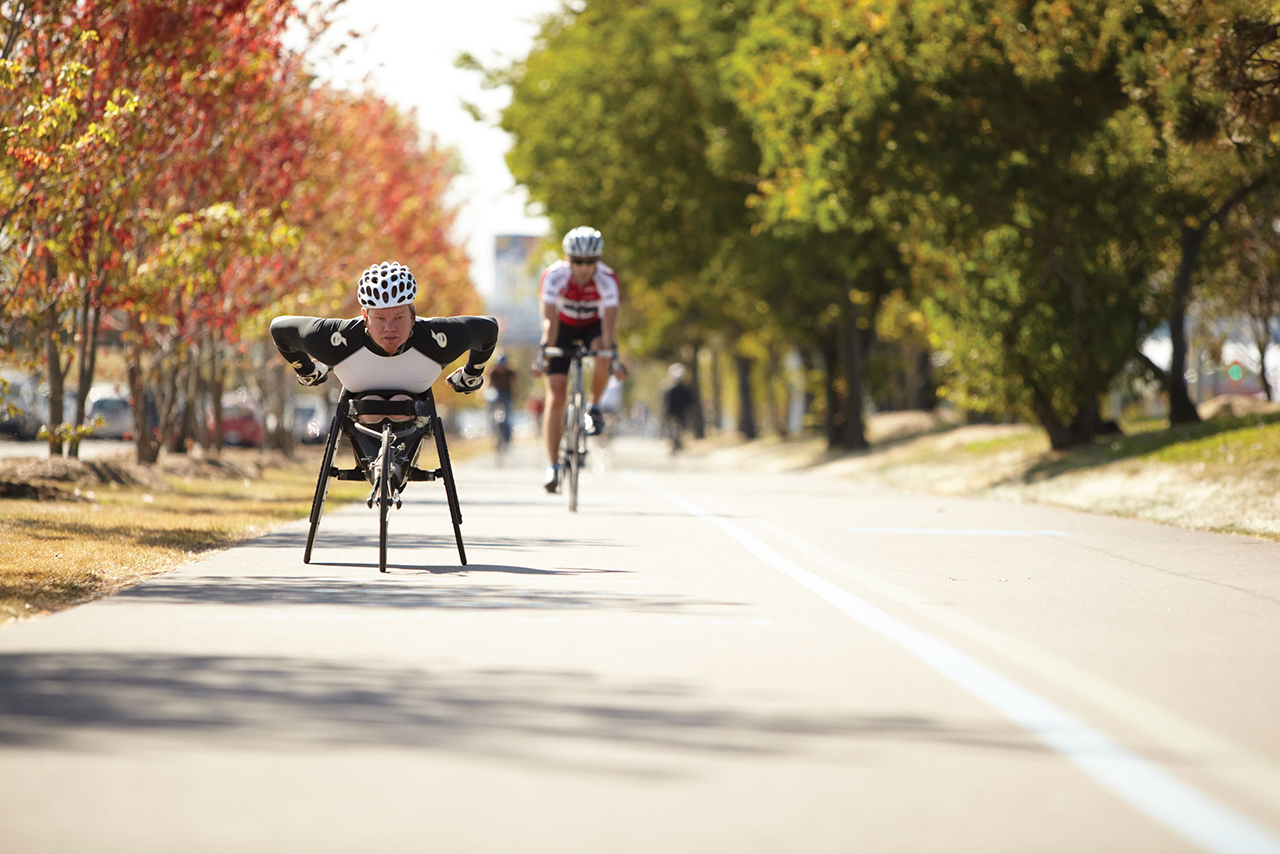 Image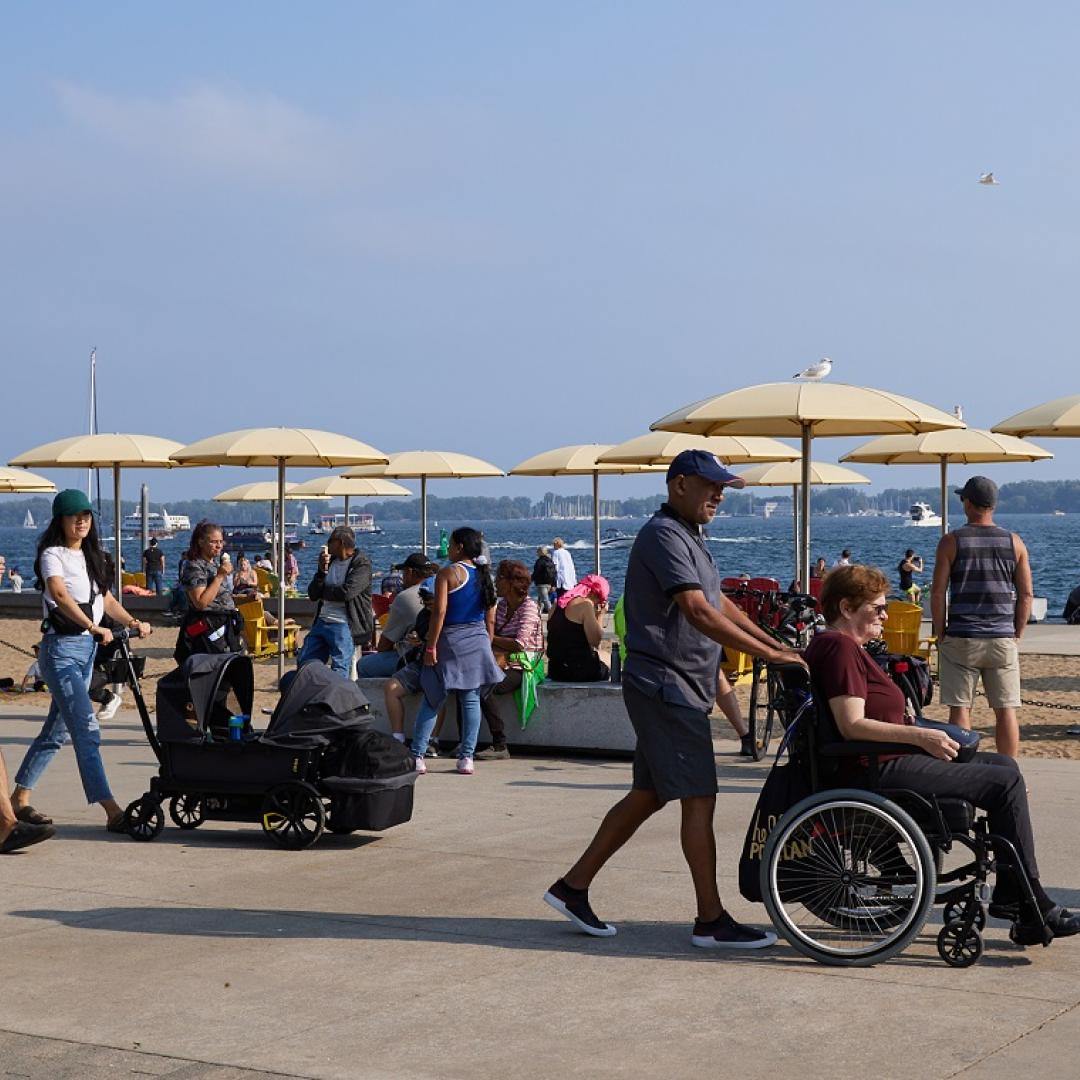 Accessible Public Spaces Make Better Places for Everyone
We're working to enhance our capabilities in accessible design — to exceed expectations, show leadership and make accessibility another area of true design excellence on the waterfront.
Image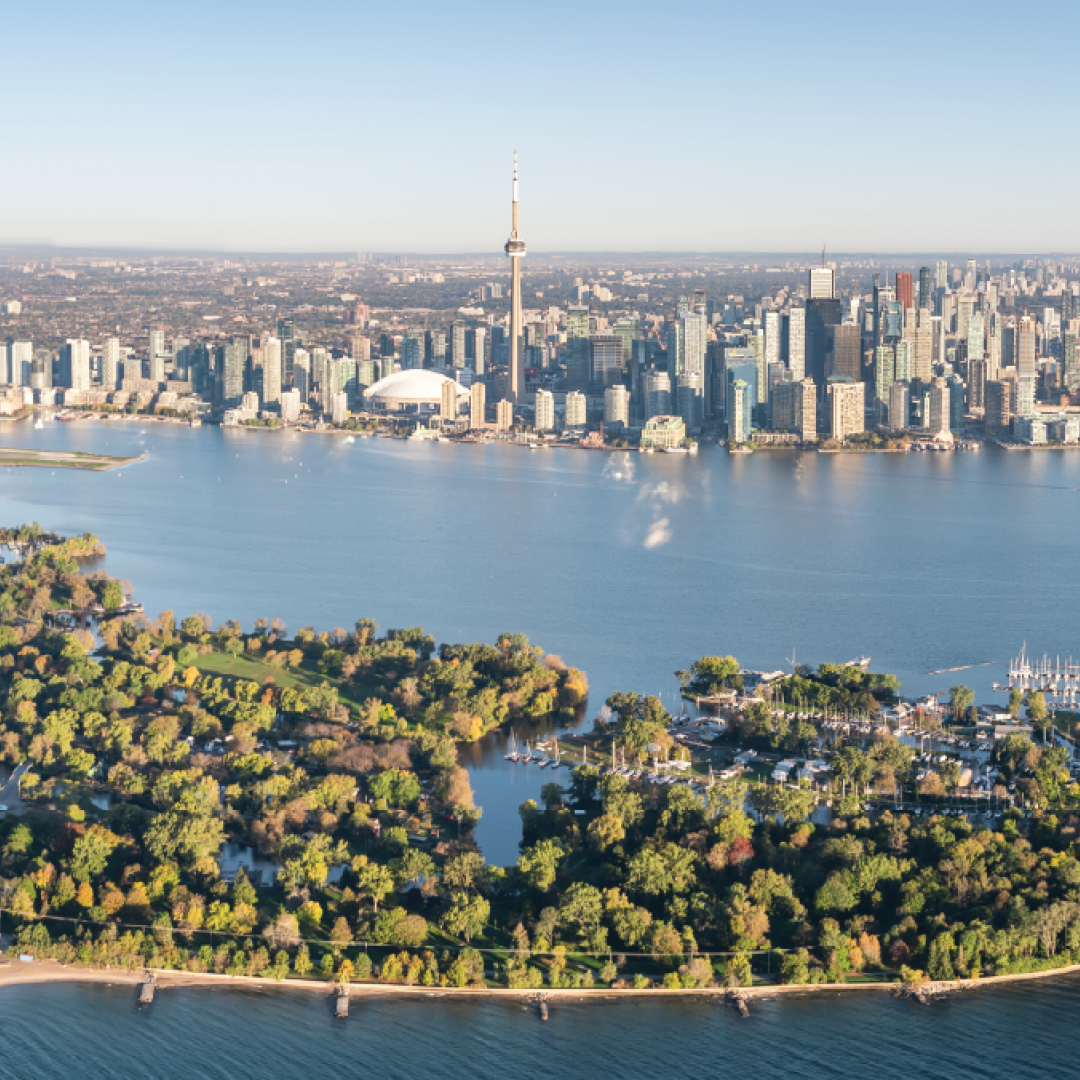 Creating an Accessible Waterfront
The transformation we have led on the waterfront has always met or exceeded accessibility rules. As always, our goal is to not just follow the rules but lead the way. Read about how we want to enhance our capabilities in accessible design on the waterfront.