Leading with Landscape: A New Way of City-Building
Image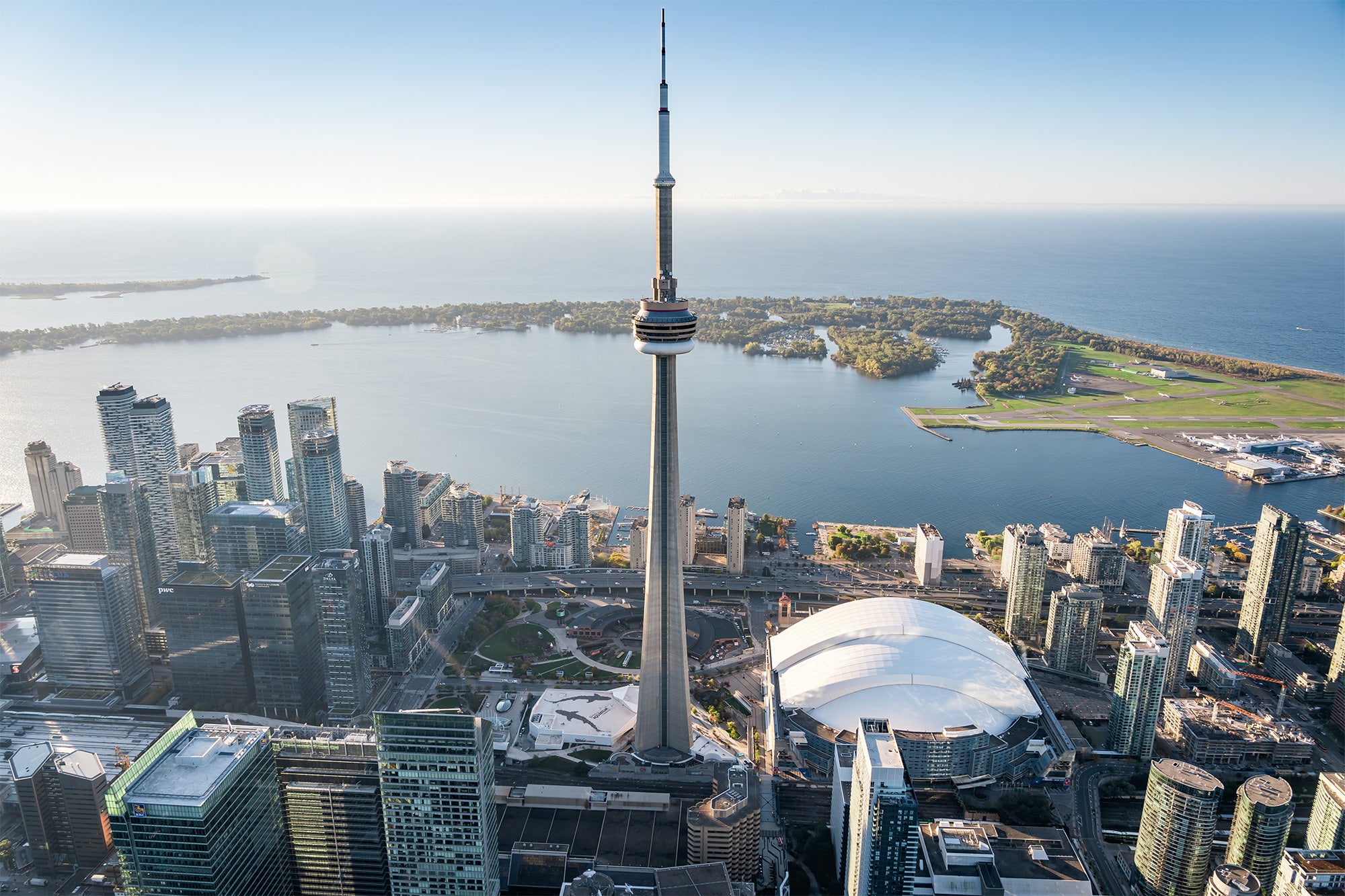 As we transform Toronto's waterfront and create new parks and public amenities, we're creating shared places to benefit residents from across the region, and visitors from around the world.
POSTED: FEBRUARY 11, 2022 I DESIGN, PARKS AND PUBLIC SPACES, ECONOMIC DEVELOPMENT
BY: SARAH ASKETT
Our approach to waterfront revitalization is holistic, starting with a deep understanding of the unique landscape by the lake and engaging experts and communities to identify ways to help new neighbourhoods achieve their full potential. We aim to make every project — from infrastructure to new buildings to parks and promenades — support the wider urban and ecological environment, creating a waterfront that's more than the sum of its parts. 
In the final piece of this blog series highlighting key projects and goals from our Rolling Five-Year Strategic Plan 2022/23 - 2026/27, we take a closer look at how our work is transforming the way cities are built.
Addressing a Critical Need in Housing 
To support diverse, mixed-income communities, we set aside land sufficient to deliver 20% affordable housing in new waterfront residential developments. Increasingly, we are working to exceed our minimum requirement of 20%, in support of the intended outcomes of current affordable housing programs such as the City of Toronto's Housing Now initiative.  
Image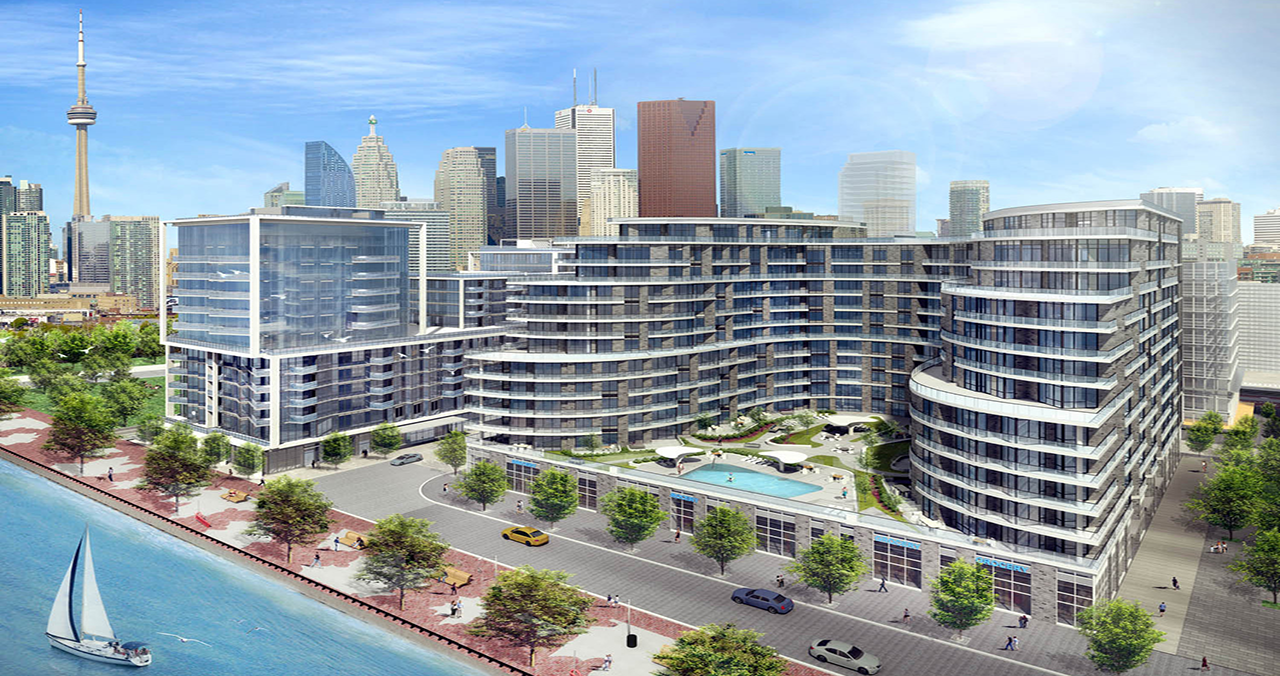 In East Bayfront, Aquavista, A Hines/Tridel Development, Provides 80 Affordable Rental Lofts For Artists And Their Families, Operated By Artscape. Image Courtesy Of Hines.
We expect to advance our affordable housing program in two key ways in 2022–2023: 
 
We will work with the development partner selected for Quayside to establish the affordable housing plan for this new neighbourhood. When complete, we expect Quayside to add around 800 units of affordable housing to the local stock. 

We are currently at work on a development agreement for a parcel of land in Bayside (R6), which would see affordable units seamlessly interspersed throughout the development, making the market units and affordable units indistinguishable from one door to the next. 
Read more about our commitment to increasing the supply of affordable housing on the waterfront on page 50 of our Strategic Plan 2022/23. 
We've also worked to make an additional 5% of new residential units low-end-of-the-market ownership. And we continue to seek opportunities to create affordable home ownership offerings and to consider ways to support other housing models, such as co-living.
Transforming the Waterfront Landscape 
Villiers Island is a new island being created as part of the Port Lands Flood Protection Project and will advance key public priorities, creating a neighbourhood where people can live, work and play. These priorities include creating housing — including affordable housing; creating Toronto's first climate-positive neighbourhood; supporting economic development; and creating a world-class public realm. 
Image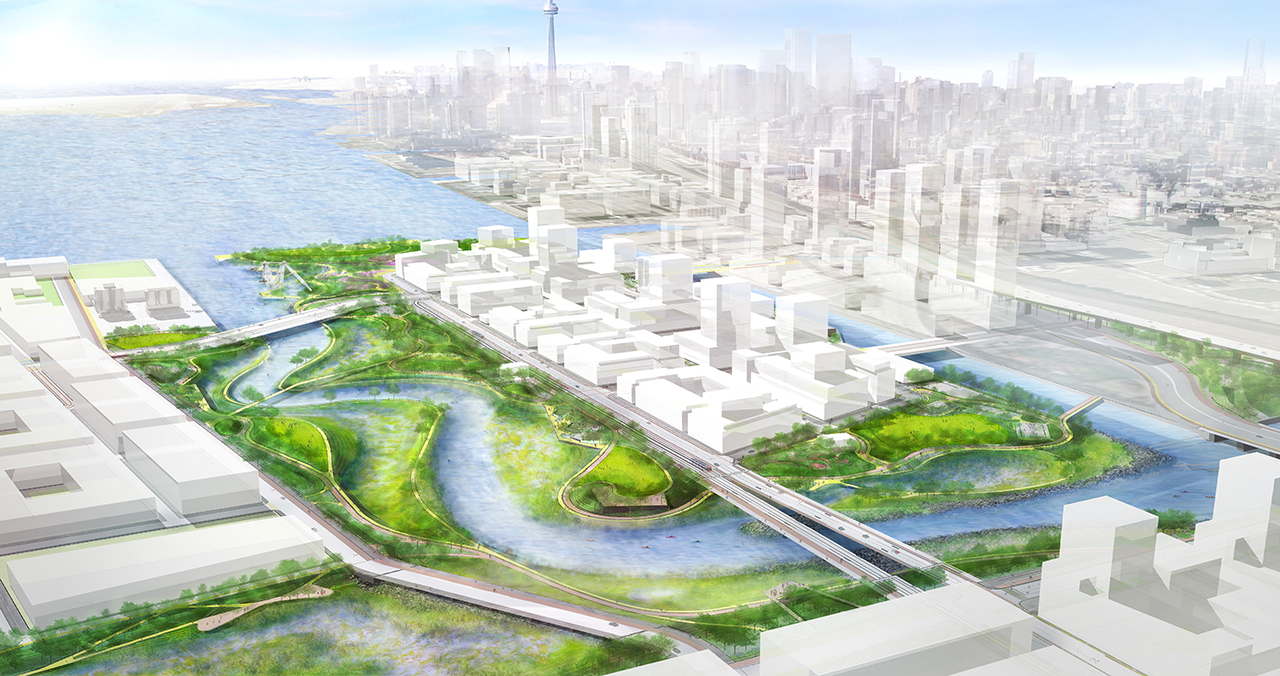 By Redirecting The Don River, We're Unlocking 240 Hectares Of Land And Creating A New Island. The New Villiers Island Will Be The Future Home For Two Of Our Signature Projects – Destination Playground And An Art Trail (See Page 33).
Looking ahead to 2022–2023, we will be developing a Business Implementation Plan, which will establish the strategies to achieve the key public priorities outlined in the precinct plan. The Business Implementation Plan is being developed in collaboration with the City of Toronto and CreateTO. Read more on page 56. 
In the coming year, we will work with the City of Toronto to ensure the needed planning approvals and zoning by-laws are in place for the area. We'll also begin work on site plan applications that will enable the eventual transformation of specific parcels of land. 
Image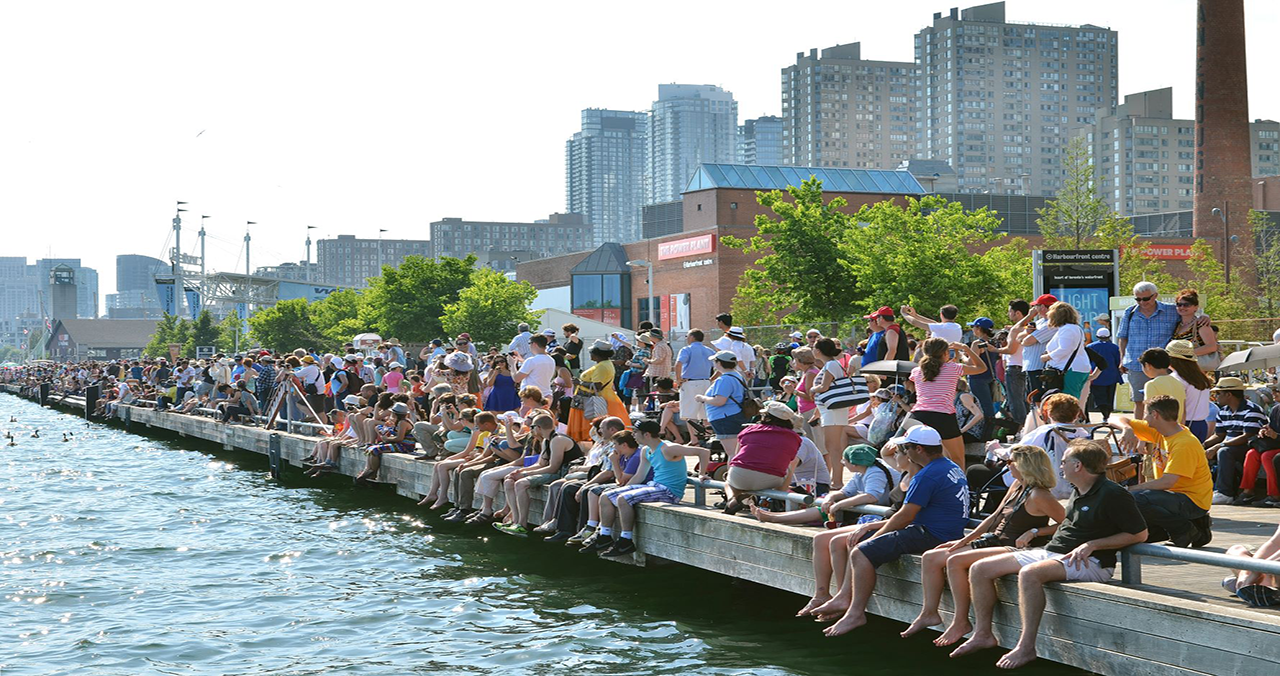 We've Already Made Effective Interim Uses Of Various Waterfront Lands By Creating Time-Limited Art Installations, Pop-Up Event Spaces, Performances And Other Events In Areas That Are In The Process Of Being Revitalized. 
We're encouraging event organizers to make short-term use of publicly owned lands in transition, from centrally located parking areas to parks on Villiers Island with spectacular waterfront and city views. 
 
In 2022–2023 and beyond, our new Interim Use and Events Strategy will guide, promote and coordinate these uses, ensuring the public can enjoy waterfront lands during all stages of development. Learn more on page 59.
 
Find Out More About These Projects And What We Aim To Achieve Over The Next Five Years In Our Updated Rolling Five-Year Strategic Plan 2022/23 - 2026/27.