Importance and Impact: How We Identify Priority ESG Factors and Show Our Progress
POSTED: AUGUST 18, 2023
In This Blog:
Our 2022-23 Integrated Annual Report shows our progress over the past year advancing construction on transformative projects and working towards our long-term vision for the waterfront. 

We report on both our financial progress and on Environmental, Social, and Governance (ESG) factors. 

In 2023, we updated our materiality assessment to ensure our public reporting focuses on the ESG factors that matter most to our stakeholders. 

There are six areas of high importance where stakeholders believe Waterfront Toronto can make a meaningful difference.
Our 2022-23 Integrated Annual Report shows our progress over the past year advancing construction on transformative projects and working towards our long-term vision for the waterfront. Throughout the report we highlight our performance on Environmental, Social, and Governance (ESG) factors as well as typical financial measures for our projects. 
As part of our ongoing commitment to reporting on ESG factors, this year we undertook a Materiality Assessment to update our previous assessment completed in 2020 to ensure our reporting continues to showcase progress on topics that our stakeholders care about most.
What is a Materiality Assessment? Continue reading to learn more and find out the top priority topics of our stakeholders. 
In traditional corporate reporting, the topics most relevant to investors, such as financial performance and risk exposure, are relatively well defined. In sustainability and ESG reporting, the goal is to inform stakeholders about an organization's impacts across a broader range of dimensions — economic, social and environmental.
Image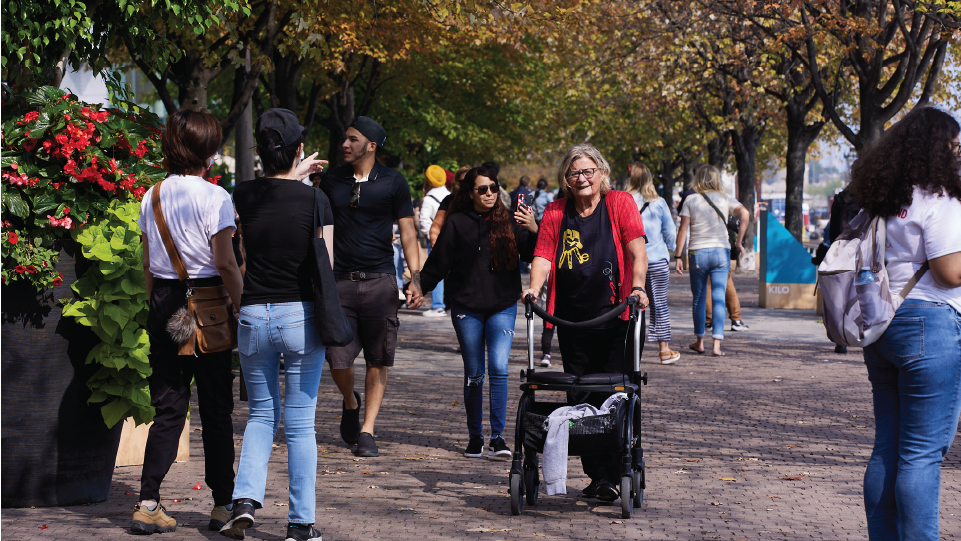 The question then becomes: what ESG factors are a priority to stakeholders? Some may care about an organization's mission and want to track its progress, others may want to hold an organization to account in a specific area, such as accessibility or energy conservation. Because of the range of topics that could be relevant to different audiences, leading organizations inform their reporting practices by using materiality assessments to learn what matters most to their stakeholders.
What is a materiality assessment and why do we conduct them? 
A materiality assessment is a process to identify the areas of overlap between two components:
Where an organization can create the biggest impact on the economy, the environment, and people.  
Highest priority environmental, social, governance factors of stakeholders. 
Image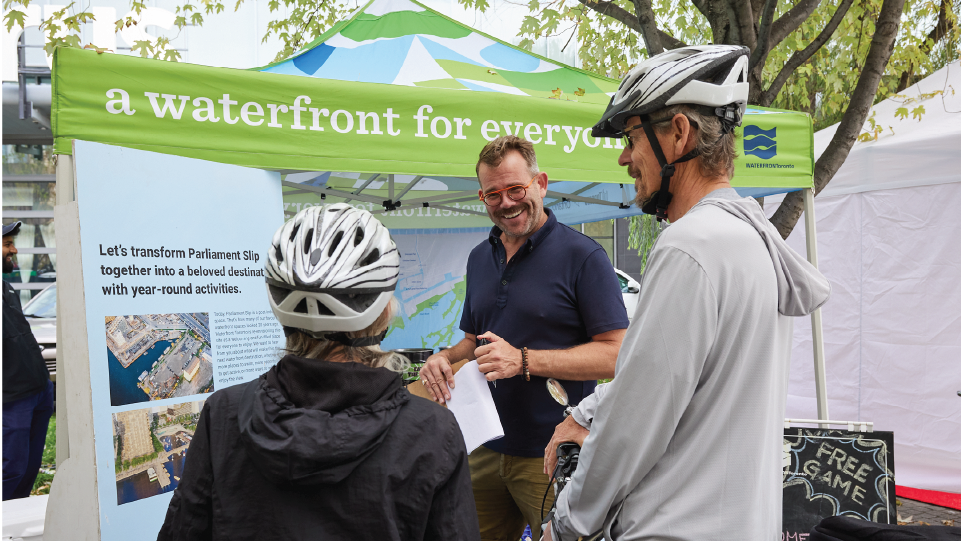 Waterfront Toronto carries out materiality assessments to ensure that our public reporting focuses on the ESG issues where we can make an impact and that also matter most to our stakeholders: the public; the governments that fund us; our partners (such as community groups, conservation organizations, developers and the Waterfront BIA); and our own staff.
We report on our financial investments in waterfront revitalization rigorously and regularly (see page 77) and are highly transparent in areas like procurement. But when it comes to other dimensions of our work — such as public engagement, our success in improving wildlife habitat and improving the accessibility of the waterfront — it's useful to receive guidance from our audiences about what they're most interested in knowing about our work.
Results from Waterfront Toronto's 2023 Materiality Assessment 
In early 2023, we conducted a materiality assessment that started with a survey of our internal and external stakeholders. More than 225 respondents participated, sharing their perspectives on the importance of a shortlist of 25 key issues related to waterfront revitalization (see page 27 for the list of topics). The survey was followed by in-depth interviews with a subset of stakeholders to gain deeper insight into the issues they had identified as top priorities.
Image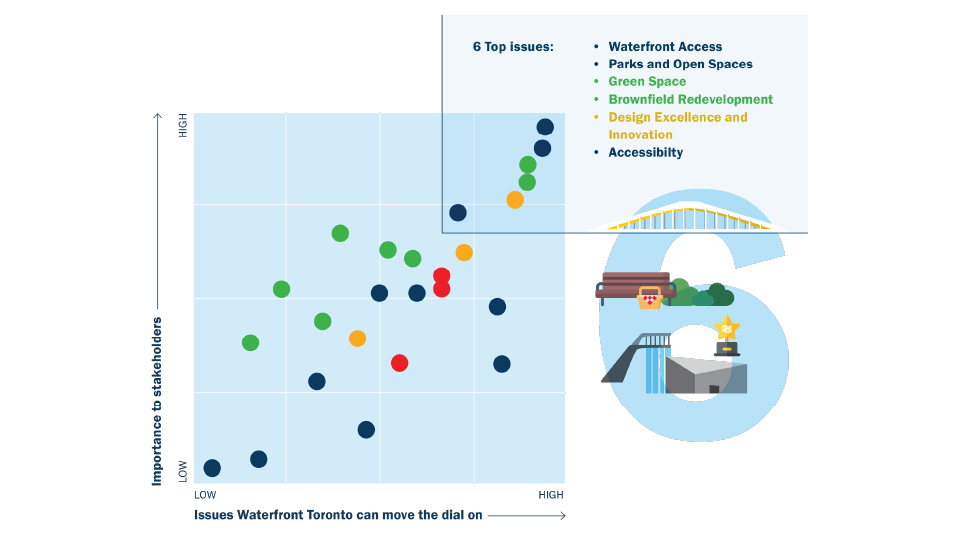 Six areas of overlap emerged: issues that were of high importance to stakeholders, and where they also believed Waterfront Toronto could make a meaningful difference. These six key topics are listed below, and our Integrated Annual Report includes information on how we are impacting each of them through our work.
Waterfront Access: Creating beautiful and engaging public amenities to give residents and visitors opportunities to enjoy and connect with the lakefront. 
Parks and Open Spaces: Creating open spaces, public spaces and parks that attract and retain residents and visitors to the waterfront. 

Green Space: Encouraging green roofs and urban forest developments that maximize the diversity of the waterfront ecosystem, the tree canopy, and wind and shade protection. 

Brownfield Redevelopment: Supporting the revitalization of contaminated and underused industrial lands.  

Design Excellence and Innovation: Ensuring that our revitalization efforts pursue design excellence and set new standards for architecture and public space in Toronto.  

Accessibility: Creating public spaces that prioritize safety and security, comfort and convenience, and usability for all stakeholders. This allows for unassisted, equitable access by all people regardless of the time of day. 
See page 27 of the 2022-2023 Integrated Annual Report for the full materiality assessment chart. 
Stay tuned for our next blog post as we dive into how our achievements in 2022-2023 align with our stakeholder's ESG priorities and how we are making an impact.