2020 Marine Use Strategy Report – Navigating Improvements to our Waterfront and Harbour
How will we balance the diverse uses of Toronto's harbour? The 2020 Marine Use Strategy explores how this can be achieved. 
POSTED: MARCH 7, 2021
By: Kaleigh Wisman
From recreational watersports to commercial shipping, Toronto's harbour is a busy place with lots of different functions. With many different marine users and uses, it is important to understand the current opportunities and constraints of those who use Toronto's harbour so that we can determine the actions needed to best accommodate and balance the harbour's diverse uses, maximizing its value for residents, visitors and businesses alike.  
 
In 2006, Waterfront Toronto wrote a Marine Use Strategy to ensure that the various marine uses and users are accommodated in appropriate locations with adequate facilities. In June 2019, Waterfront Toronto, in partnership with City of Toronto, PortsToronto, and Toronto and Region Conservation Authority, began working on an update to this strategy.  
The project team worked with the public and numerous marine stakeholders resulting in the 2020 Marine Use Strategy Report, which we are pleased to share with you here.  
The 2020 Marine Use Strategy aligns the 2006 strategy with new planning initiatives, ongoing and planned development projects, infrastructure investments and habitat restoration projects. The report also addresses the growing and expanding user base and interest in water-related recreation and transportation. Above all, this report acts as a roadmap, identifying how we can move forward and implement recommendations to improve Toronto's harbour. 
The report is aspirational – providing a roadmap to create a more animated and accessible waterfront city – but also practical, to remind us of the need to maintain what we have today. And whether dealing with our past, present, or future, the 2020 Marine Use Strategy is meant to improve the ways in which we make decisions – big and small – that shape and improve our relationship to Lake Ontario, and to include diverse and representative stakeholder voices in that decision-making process.  
Movement, Mooring and Management  
Image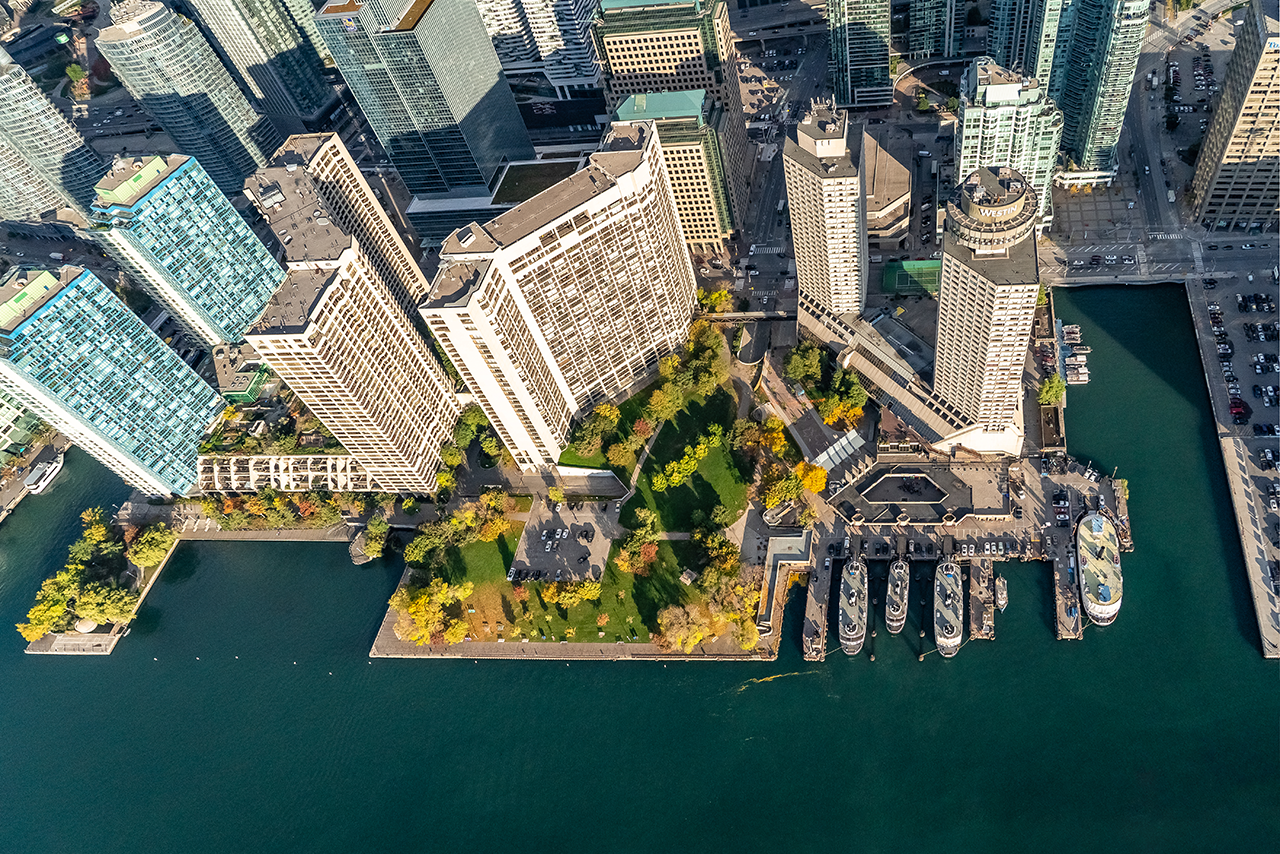 The report explores how we can create opportunities for people to more easily access and interact with Toronto's harbour, by water and by land. 
The 2020 Marine Use Strategy is best understood through these three categories: movement, mooring and management. 
The Movement chapter is rooted in a principle of creating "more connections to more destinations." This means not only making it easier to get people to the water's edge, but also on, in and over the water.  
The Mooring chapter is quite simply about boats. Where should boats of different sizes, needs and functions be located on our waterfront? Are certain mooring locations better suited to certain types of boats? And how do we support a growing interest in using all types of watercraft?
The Management chapter explores the question "who does what?". Numerous – and sometimes overlapping – jurisdictions, ownerships and legacy agreements, can often create confusion and delay even for seemingly simple maintenance decisions. 
In each of these chapters, the report presents recommendations regarding how to best address the benefits of the waterfront for everyone. Please refer to the report for a detailed list of our recommendations.  
What we heard from you  
Image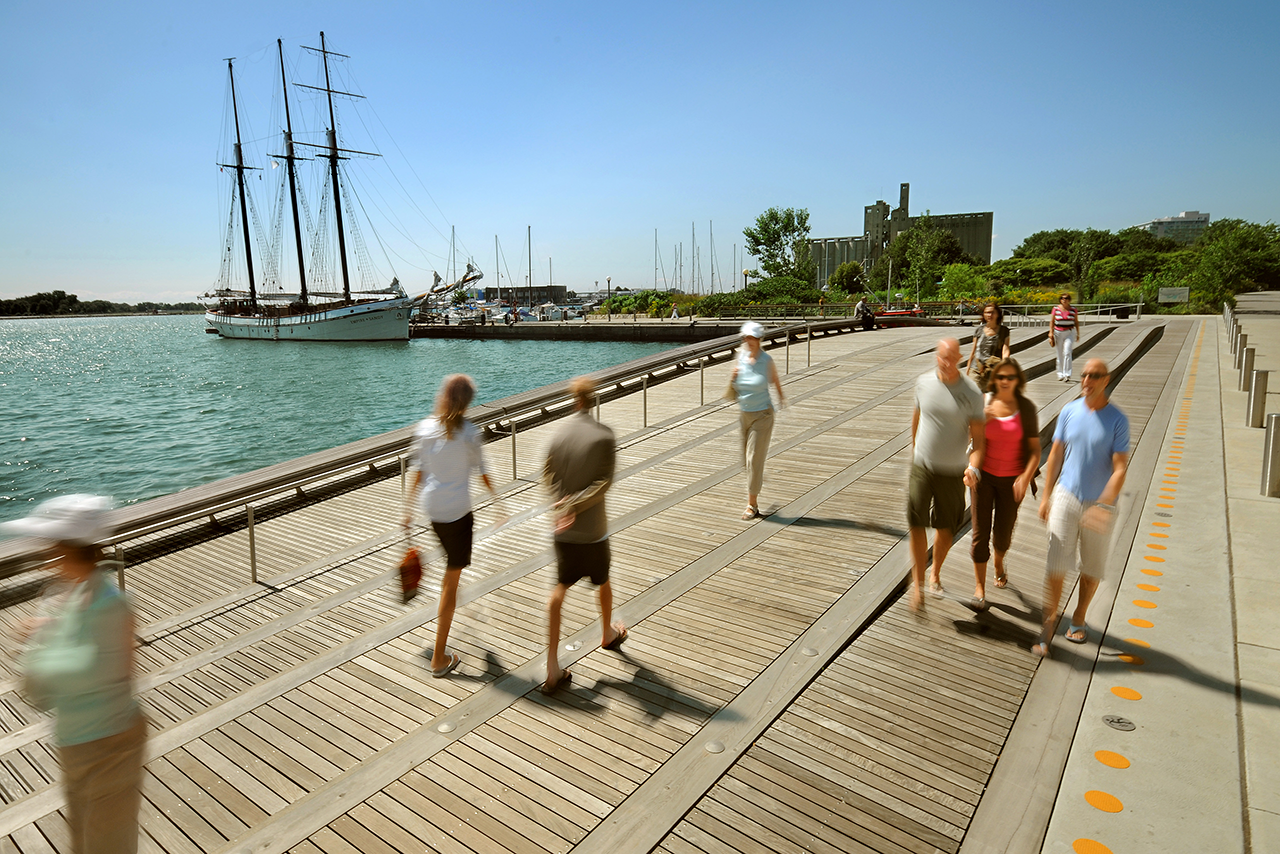 In line with all our work at Waterfront Toronto, public consultation is foundational to how we revitalize the waterfront. 
An array of stakeholders were involved in shaping the 2020 Marine Use Strategy. From a Stakeholder Advisory Committee (with representatives from 22 key waterfront groups) to the valuable feedback received from the public through two Public Information Centres, we have learned what matters to stakeholders and have made changes to the 2020 Marine Use Strategy as a result. 
Changes to the final report based on public feedback: 
As part of the public consultation and sharing the updated draft report in October 2020, we received feedback regarding the three potential marine nodes in the Outer Harbour. As a result of this feedback, the marine nodes (water-taxi/sea bus/ferry nodes) at Tommy Thompson Park, Cherry Beach and Cherry Beach East were removed from the final report (See chapter 3.3.4 in the report). Any future water-taxi/sea bus expansion routes will be subject to a feasibility study, which will include consultation before any decisions are made.  
 
Other examples of public feedback integrated into this final report include:  
 
Greater consideration of climate change and the natural heritage and environment on the waterfront (see chapter 2.1 in the report). 

Consideration of non-motorized recreational water use such as kayaking, canoeing and swimming (see chapter 2.4.1 in the report). 
What happens next? 
The report outlines three implementation phases that will take place over the next 5+ years. Phase 1 begins now and will last approximately one year. This is what we aim to accomplish during Phase 1: 
Establish the Terms of Reference of the Marine Coordinating Committee. The purpose of this new committee will be to tackle complex issues relating to the harbour and provide leadership for all recommendations in the report. 

With our partners, we will undertake additional investigation into the feasibility, timing and costs associated with recommended an action items such as coordinating a dockwall repair strategy, developing transient mooring docking, introducing a permitted vehicular ferry and coordinating mooring on the waterfront through the establishment of a Marine Coordinating Committee.  
Phase 2 will take place in 1-5 years and will focus on implementing small projects as well as the commissioning of technical and feasibility studies to explore various recommendations. Building on the studies conducted in Phase 2, Phase 3 will take place in approximately 5 years and will be focused on project delivery for larger capital renewal and expansion projects (eg. multi-use pier construction).  
In addition to these implementation phases, Waterfront Toronto is excited to pursue several of the recommendations included in the report through our recently announced plans to redevelop the Parliament Slip into a dynamic new destination on the waterfront. You can read more about how we plan to activate it in this backgrounder.   
Throughout each implementation phase of the 2020 Marine Use Strategy, we will continue to engage waterfront residents, business owners, Toronto's Indigenous communities, as well as environmental and recreational groups to evaluate the recommendations outlined in the report and determine the best path towards implementation. The 2020 Marine Use Strategy is an important element in Waterfront Toronto's vision for creating a dynamic and accessible waterfront for everyone. By thinking both practically and ambitiously, Toronto's harbour can realize its full potential and serve the needs of all who use it now and want to use it in the future.  
If you have any questions about the 2020 Marine Use Strategy, please contact: info@waterfrontoronto.ca.