Fueling Appetites and Small Businesses with Interim Events
Unlocking underused land on the waterfront in the near term is part of our plan to create a bustling waterfront that supports culture and tourism. Image courtesy of East Waterfront Community Association.
POSTED: SEPTEMBER 28, 2022
BY: SARAH ASKETT
Transforming the waterfront from underused industrial areas into vibrant places to live, work and play will deliver enormous economic, social and environmental benefits for generations. Since the scale and complexity of our work often means that it takes time for the benefits to be experienced, we designed an Interim Use and Events Strategy to promote activity on waterfront lands that haven't yet been revitalized. One way we're doing this is by hosting events, festivals, open-air markets, performances and recreational events in areas still in transition.
This past summer, we initiated our Interim Use and Events Strategy by inviting Smorgasburg — the largest weekly open-air food market in North America — to activate a parking lot at the foot of Yonge Street that will eventually be turned into a park. Our goals included drawing people to the lake to experience the transformation that's underway and supporting the region's economic recovery.
Smorgasburg is exactly the kind of event that happens when we get creative and partner to find new uses for spaces that have not yet been revitalized.
Image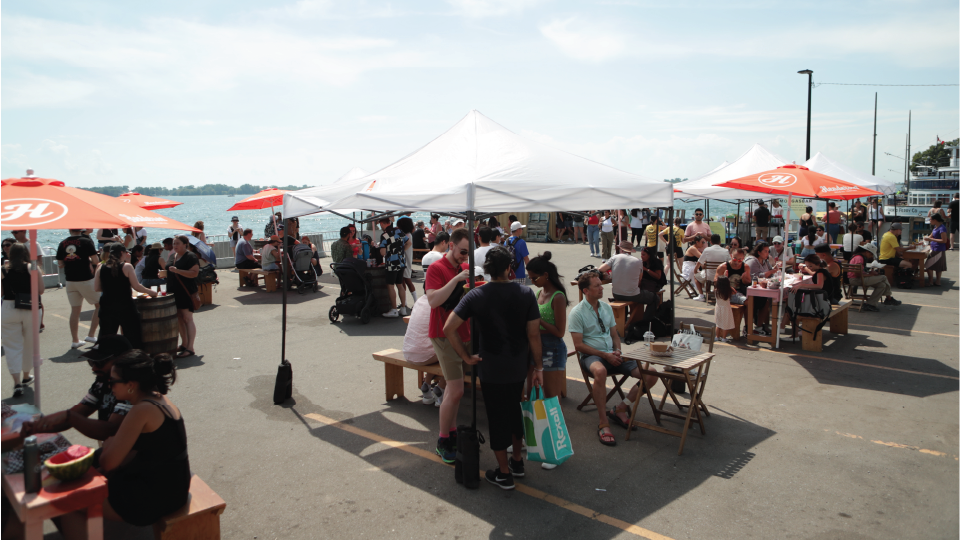 In the future, the parking lot used to host Smorgasburg will become a park, providing more lake-side public space for the increasing number of visitors and residents in the area.
As our first interim activation, Waterfront Toronto selected Smorgasburg through a Request for Proposals competition based on its experience running similar markets in New York, Miami, Jersey City and Los Angeles. And, together with the support of the Waterfront BIA, Smorgasburg launched its first-ever international weekly market. It was a perfect match all around.
One of the things we're most proud of is that the event organizers brought small mom-and-pop vendors from all over the GTA to showcase their culinary talents.
Short-Term Events, Long-Term Impacts
Since its inception, Smorgasburg markets have served as a launchpad for aspiring home cooks and budding chefs, with thousands of businesses starting out at the markets before opening their own storefronts. That was no different for the vendors at Smorgasburg Toronto. 
Image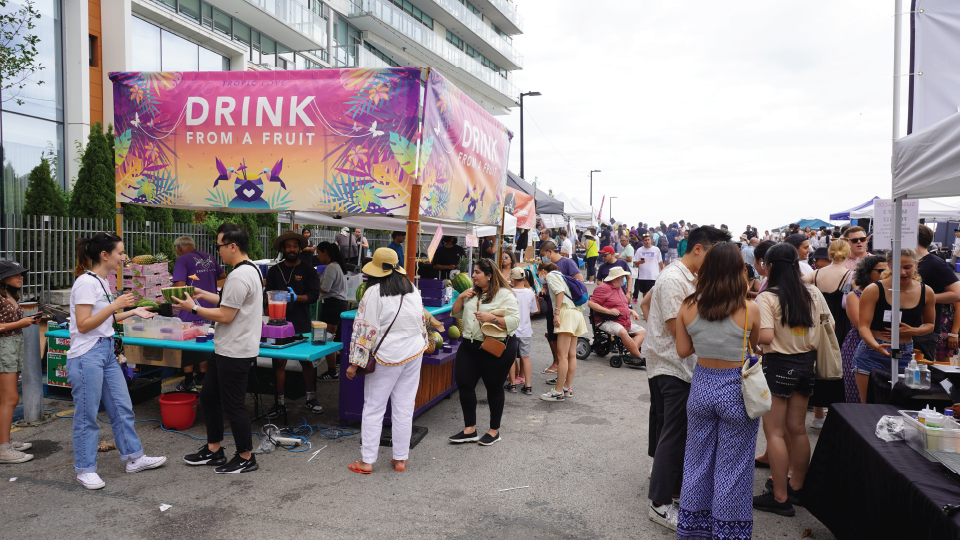 Image Courtesy of East Waterfront Community Association.
Over the course of eight Saturdays from July 23 to September 10, 2022, over 125K people came down to Smorgasburg Toronto to enjoy new food experiences on the waterfront, averaging over 17-18K people per event day. The event gave such a large audience to small local food vendors that some are now planning to open permanent storefronts based on the exposure and success they had at Smorgasburg. 
The vendors were thrilled with the experience and the opportunity that Smorgasburg gave them, with most vendors indicating that they would be happy to return. Here's some of what we've heard from vendors through an anonymous post-event survey: 
"As a small business and especially after a couple years' worth of break due to the pandemic, it was amazing to get out and do a full-scale in-person event like Smorgasburg. There was a huge amount of foot traffic, everyone who came by was super friendly, great way to network with other vendors."
"We loved appearing at Smorgasburg Toronto, being in a curated line up of other small businesses was a great experience, it fostered a feeling of community instead of competition. We loved meeting and helping our fellow vendors and entrepreneurs!"
"Doing this event was an amazing experience for me, personally as well as professionally. It has given me confidence to do other such events as I was always worried that I wouldn't be able to pull it off. From a business standpoint, it showed me how much my food can touch people and seeing the positive comments week after week gives me the strength to keep doing what I do."
"Smorgasburg this year was really amazing! We joined 3 different festivals this year, but nothing like Smorgasburg in terms of sales, crowd, and enthusiasm of the customers." 
Continuing the Momentum 
Image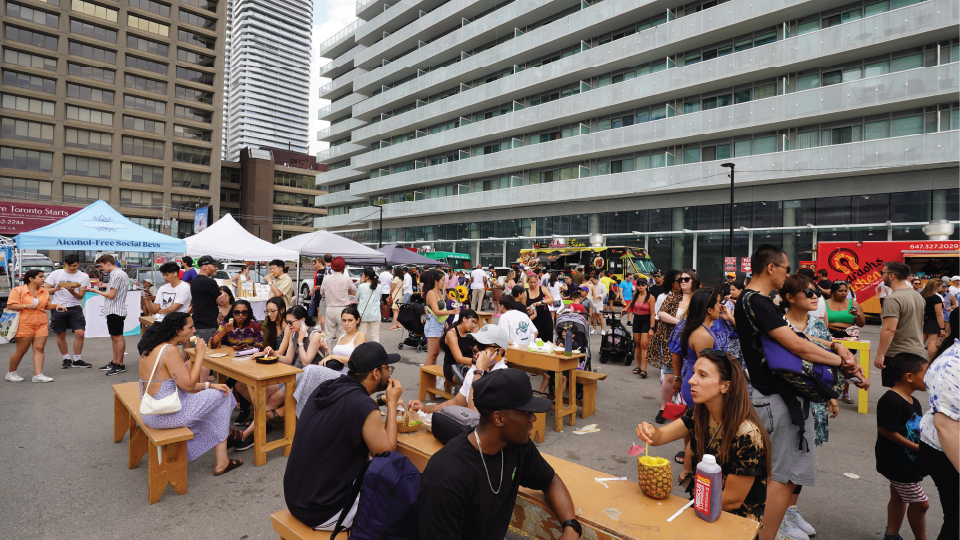 Image courtesy of the East Waterfront Community Association.
With the early success of Smorgasburg Toronto, we now have a template to make effective interim uses and hold events in different spaces across the waterfront that are in the process of being revitalized. The overwhelmingly positive feedback both from vendors and attendees alike tells us we are on the right track. We'll continue to use our new strategy to guide, promote and coordinate these interim uses across the entire revitalization area and ensure we're delivering as much value as possible from waterfront lands now and for future generations.
Sign up to our newsletter to be the first to know about future events and activations on the waterfront!