Winning designs revealed for major Indigenous public artworks
Two teams of Indigenous artists to create public works in West Don Lands 
June 27, 2022, Toronto, ON – Waterfront Toronto today announced the winning artists whose work will be installed at two sites in the West Don Lands of downtown Toronto.
In the plaza of Anishnawbe Health Toronto's Indigenous Hub on Cherry Street, artist Ludovic Boney's sculpture "In Equilibrium" features thousands of fire-coloured hanging stems under a mirrored surface, and a view to the sky. "The artwork evokes a natural landscape reflected in the sky, an inverted perception of it where the viewer, eyes turned towards the sky, faces their own world. Through cattails and reeds, there is a vision, an invitation to hope and healing," says Boney. "Through design, architecture and art, the Indigenous Hub celebrates and reflects our culture. Mr. Boney, an artist from the Wendat nation, shares his talent to create a special place, while connecting us to his ancestral community. In doing so, his sharing connects us to a future of hope and healing," says Joe Hester, Executive Director, Anishnawbe Health Toronto.
 
Image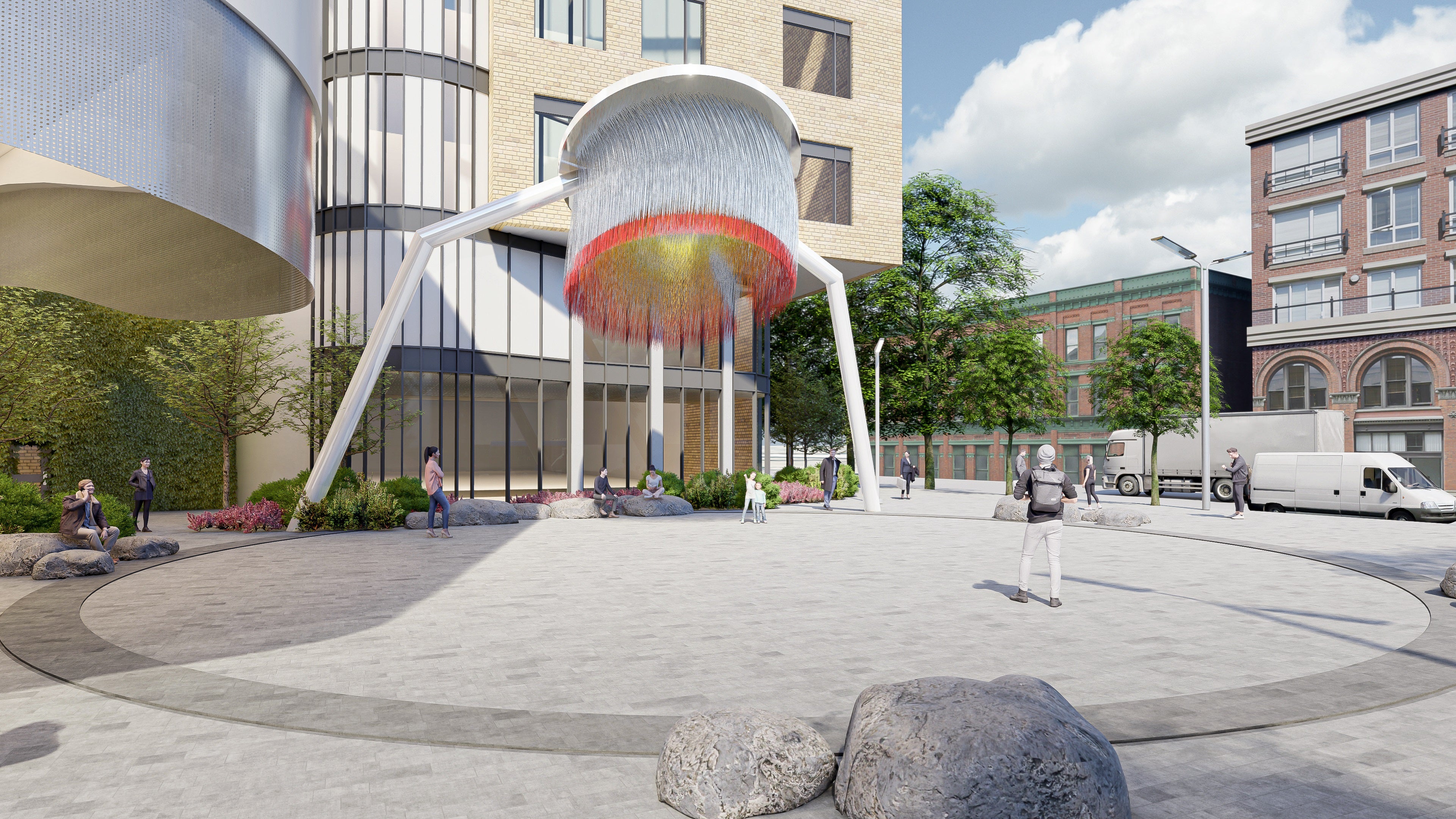 This is a preliminary rendering of the artwork, and the final version may change during the design process.  
At the intersection of King, Queen and River Streets, artist team Amy Malbeuf and Jordan Bennett will work with designer Benjamin Matthews and IOTA Studios to assemble a sculptural tribute to the Don River and historical floods that affected the area in past eras. They will also remodel the site's landscape. "The unique placement of this future public artwork, on a site constructed and highly engineered to prevent flooding, evoked many thoughts for us around how best to respond and tell the stories of this place," says Malbeuf. "Our ability to do this as Indigenous people is found in our ancestral technologies, ability to adapt, and use of humour and play to cope," says Bennett.
 
Image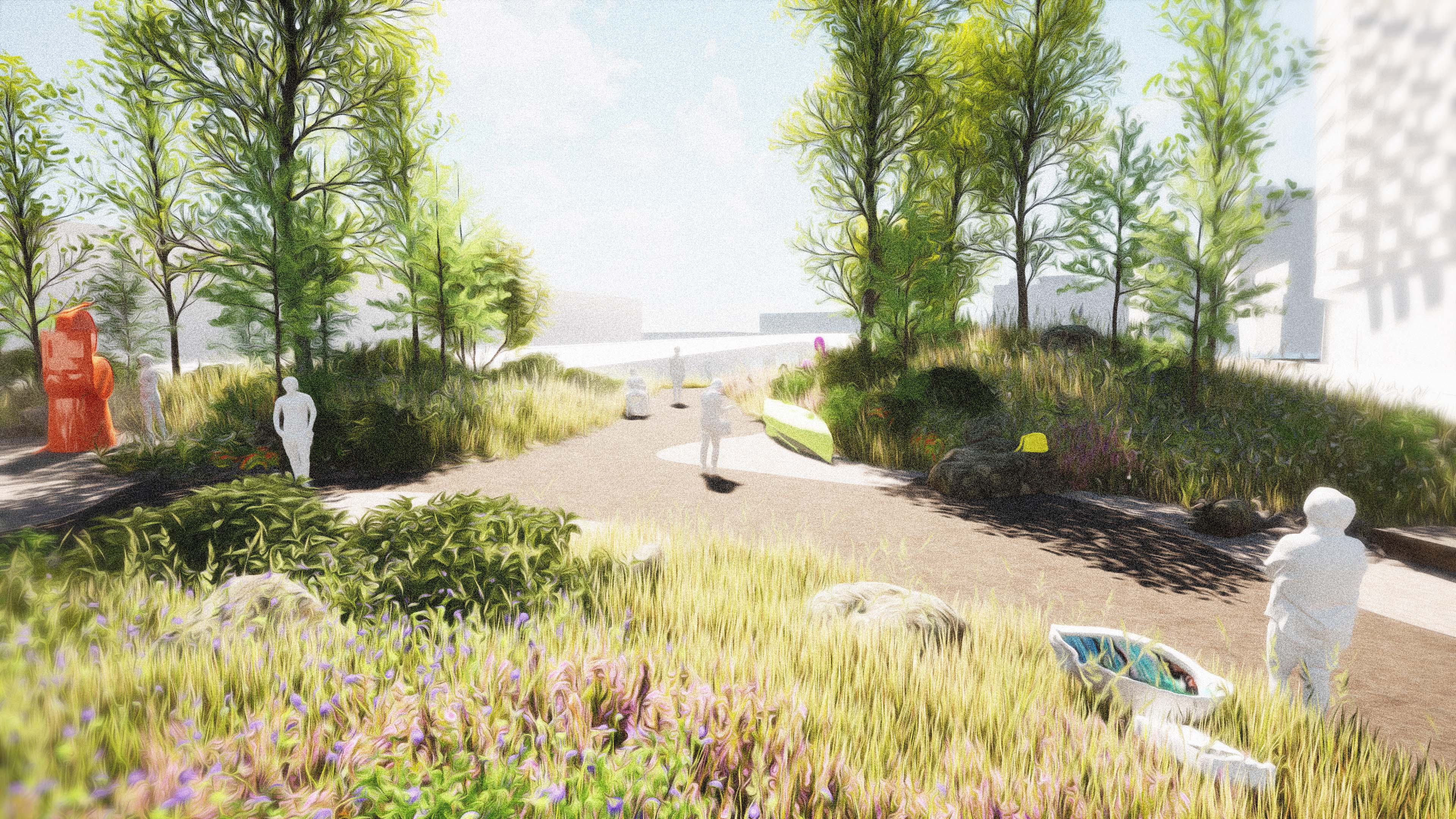 This is a preliminary rendering of the artwork, and the final version may change during the design process.  
 
"These winning designs will enrich our urban environment by drawing attention to the continual Indigenous presence in the city we inhabit. They are exciting examples of how contemporary Indigenous artists can contribute to embedding Indigeneity in the spaces around us," said Chloe Catan, Public Art Program Manager at Waterfront Toronto. "Congratulations to both the winners, and all of the short-listed candidates, who put forward creative and exciting visions for these two sites."
Working with Ryan Rice, the Indigenous Public Art Curator at Waterfront Toronto, an Indigenous Evaluation Committee selected the winning designs from a short-list previously announced by Waterfront Toronto in December, 2021. "The imaginative and provocative selected public artworks will bring character, spirit and identity to their respective sites," says Rice. "At the same time, each project will contribute a significant presence and engagement for Indigenous public art to be received and admired as a landmark, shifting public expectations of how contemporary Indigenous visual culture will occupy and activate the layers of histories, past, present and future, in urban spaces."
Image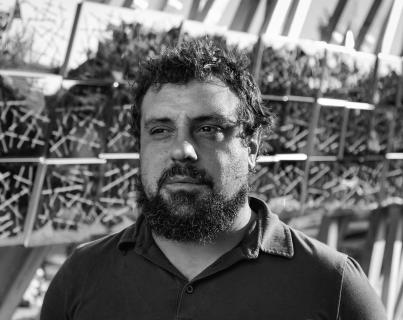 Ludovic Boney is a sculptor and artist from Wendake, Quebec. He works on large-scale public art projects and regularly presents his work in galleries and artist-run centres. He recently presented his work at the A Space Gallery in Toronto and at the Galerie Antoine-Sirois at the Université de Sherbrooke.
Image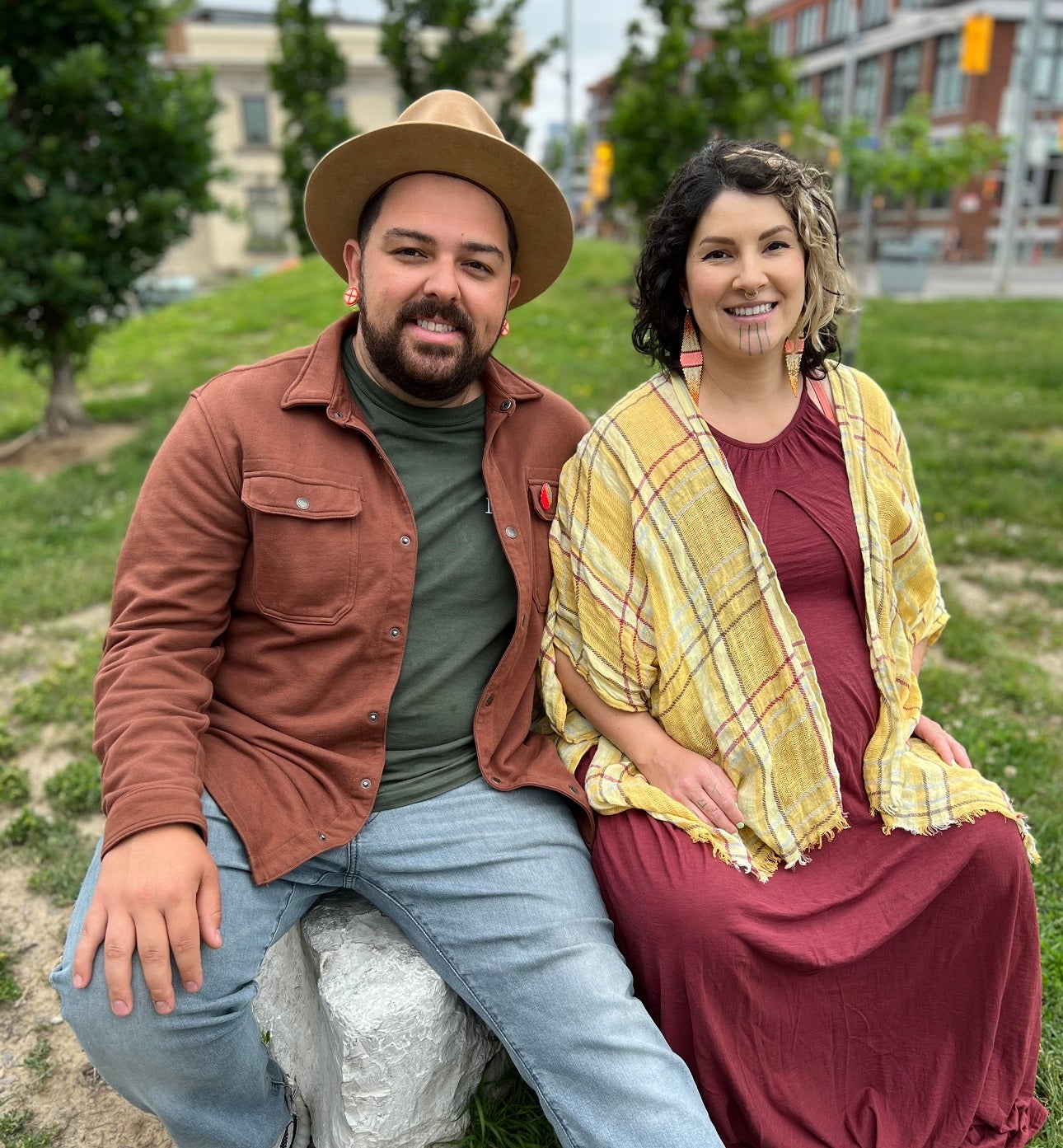 Jordan Bennett is a Mi'kmaq visual artist from Stephenville Crossing, Ktaqamkuk (Newfoundland). He lives and works on his ancestral territory of Mi'kma'ki in Corner Brook, Newfoundland. Jordan's ongoing practice utilizes painting, sculpture, video, installation and sound to explore land, language, the act of visiting familial histories and challenging colonial perceptions of Indigenous histories and presence.

Amy Malbeuf is a Métis visual artist from Rich Lake, Alberta. Through utilizing mediums such as caribou hair tufting, beadwork, installation, performance, and video Malbeuf explores notions of identity, place, language, and ecology. She has exhibited her work nationally and internationally in over forty shows.
Indigenous Evaluation Committee Selection  
Waterfront Toronto also thanks Bonnie Devine, artist, curator, and the founding chair of OCADU's Indigenous Visual Culture program; Ange Loft, artistic director of Jumblies Theatre and interdisciplinary performing artist; Jordan Wilson scholar and curator; and Logan MacDonald artist, author and University of Waterloo Canada Research Chair in Indigenous Art, who generously served as panelists and supported the process of identifying and commissioning these new works.