Movies on the Common returns to Corktown Common this July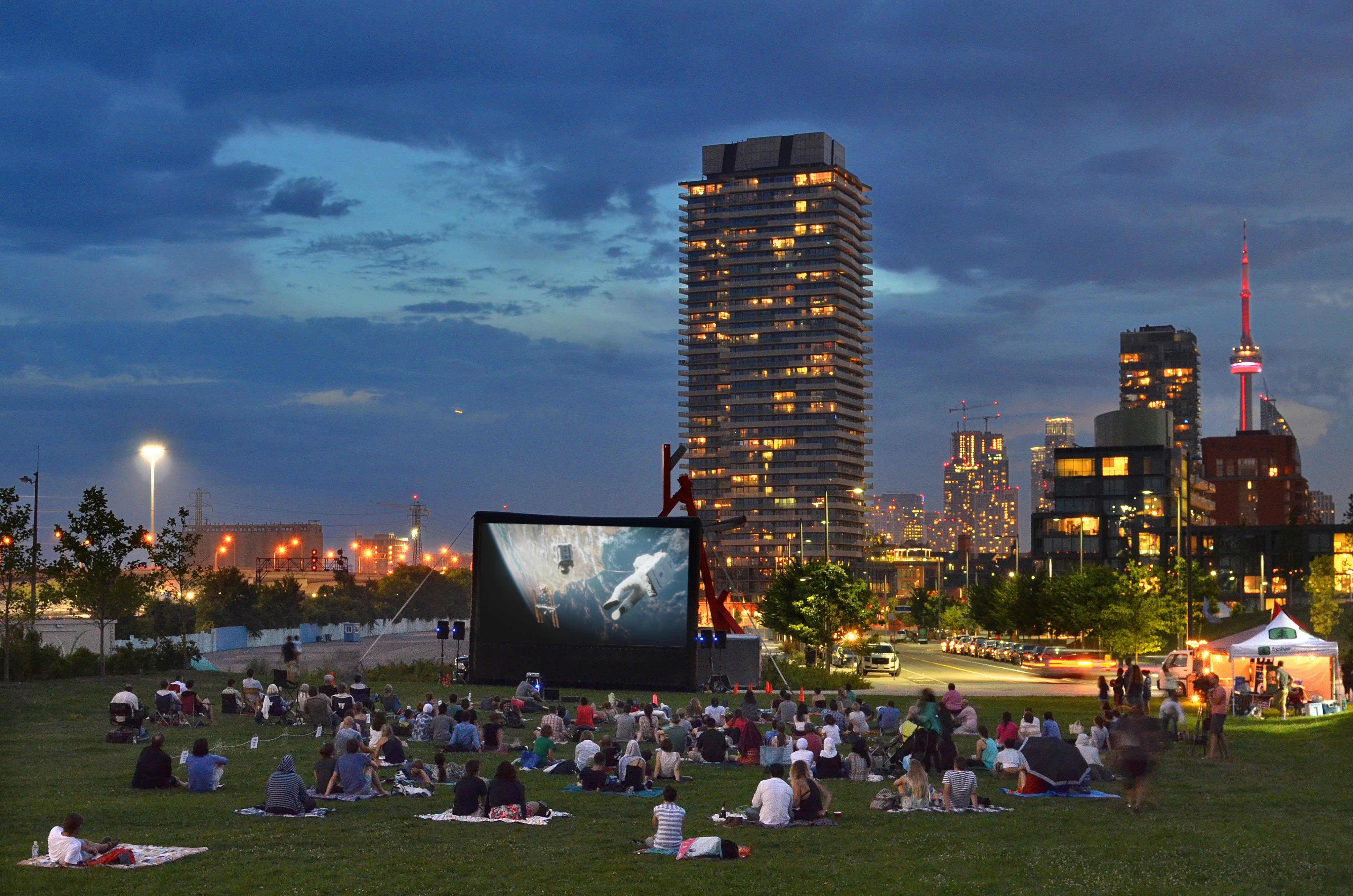 A crowd gathered on the south lawn at Corktown Common last summer for an open-air movie screening with the downtown skyline behind. (Image credit: Nicola Betts)
By: Meghan Hogan
This summer, our friends at Toronto Outdoor Picture Show (TOPS) proudly bring Movies on the Common back to Corktown Common. Following a successful one-night outdoor screening last summer, the series returns to Corktown Common Thursdays in July with a programme of short and feature films about sports, competition, and overcoming social barriers.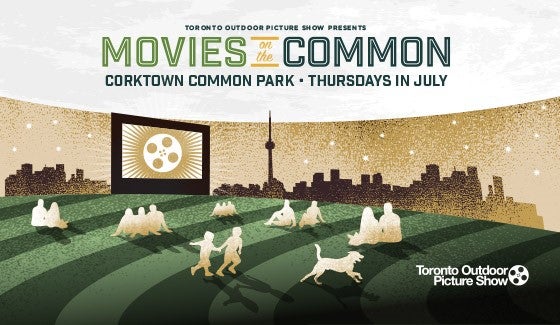 To kick off the weekly series, Movies on the Common will begin on July 6th with a screening of the fan-favourite A League of Their Own (1992), the inspirational true-story of the 1940's All-American Girls Professional Baseball League. This film will play with two Heritage Minutes short films that similarly depict athletes succeeding in the face of prejudice, Jackie Robinson (1997) and Edmonton Grads (2017).
On July 13th, the cult-classic Hairspray (1988) will dance its way into the hearts of park-goers as it tells the story of a dance competition set against the backdrop of 1960s racial integration. Hairspray will be paired with the energetic dance-off music video Indian City (2016) by Canadian First Nations hip-hop/dance crew A Tribe Called Red. 
Movies on the Common will conclude on July 20th with a screening of Invictus (2009), a powerful true-story of Nelson Mandela's involvement in the South African national rugby team's world championship win in 1995. Preceding Invictus will be the short film Syrian Eagles (2016), a short documentary about a former Syrian soccer pro who now coaches a little league team of fellow newcomers in Toronto. 
All Movies on the Common screenings are free and are scheduled to begin at sundown (approximately 9:00 pm) - but you'll want to head to Corktown Common early with your blanket in tow to stake out the perfect hillside spot. Food, drinks and merchandise will be available on site for purchase starting at 7:00 pm.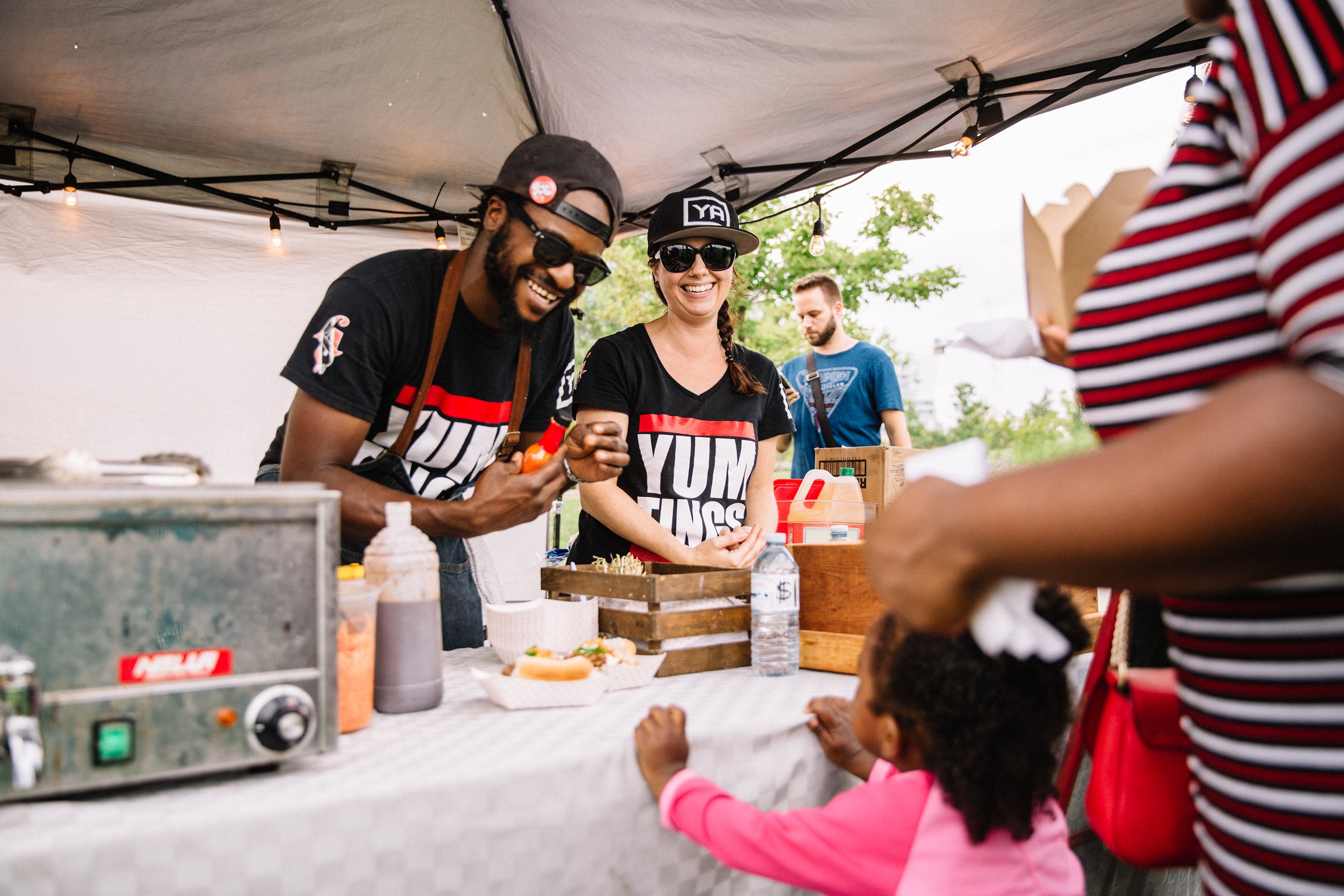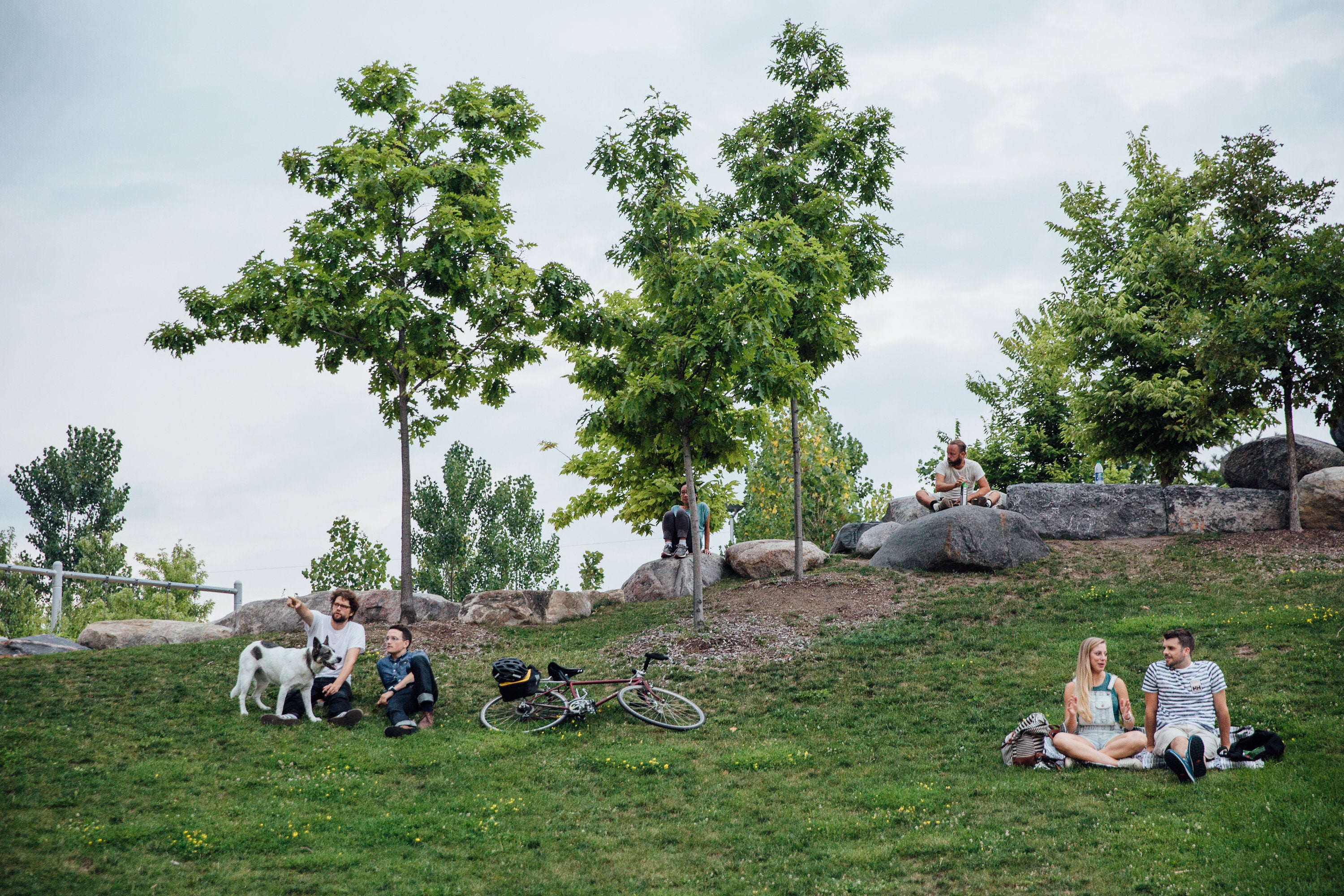 Left: Food vendor Young Animal served up tasty eats at Movies on the Common. Right: The gently sloping hill of the south lawn at Corktown Common provides the perfect vantage point for movie viewing. (Image Credit: Connie Tsang)
In August 2016, Waterfront Toronto – in partnership with Toronto Outdoor Picture Show and the Canary District – presented the first iteration of Movies on the Common. Located in the heart of the West Don Lands Community, more than 300 people - many of them new residents from the Canary District, River City and neighbouring areas - joined us under the stars at Corktown Common to enjoy a screening of Apollo 13. Visitors also had the opportunity to enjoy a complimentary pre-show yoga class, bootcamp, and delicious food options. To view a photo recap of the evening, check out our Facebook album. 

This year's series is made possible through the generous financial support of Waterfront Toronto, Urban Capital, Great Gulf, J. Scott Wilson – Sales Representative, Bosley Real Estate, and the Corktown Residents & Business Association.

For more information on the 2017 edition of Movies on the Common, please visit: https://www.topictureshow.com/corktown-common-park-1.