Improving Trolley Crescent
We are proposing some improvements to Trolley Crescent to help resolve unintended use of the street.  
POSTED: DECEMBER 14, 2020 I DESIGN, INFRASTRUCTURE
By: Kaleigh Wisman
Planned by Waterfront Toronto and designed by The Planning Partnership, Trolley Crescent was the first woonerf introduced in Toronto in 2014. This U-shaped street is located in the West Don Lands and runs east from St. Lawrence Street, past River Street then south along the eastern edge of River City, then turns west running parallel to Underpass Park back to St. Lawrence Street. 
What's a woonerf?  
Never heard of a woonerf before? It's a relatively new street concept in Toronto that has experienced great success in Europe. This innovative approach to street design places equal priority on pedestrians, cyclists and vehicles. "Woonerf" is a Dutch word that roughly translates to "living street". While cars are intended to use the street, the specially designed paving—with no curbs or defined sidewalks—encourages vehicles to slow down and consider the other uses of the space. Essentially, woonerfs are designed to prioritize pedestrians.  
Improving on a first   
Taking this bold design leap in planning Toronto's first woonerf was something we worked hard to achieve. While Trolley Crescent has set the stage for what is possible in our city, it has also shown us where improvements can be made. 

Since Trolley Crescent opened in 2014 we have been observing how people use and interact with this new kind of street. Over this time we've seen that drivers are sometimes unclear where they can and cannot drive or park and often end up parking illegally. Area residents have shared feedback with Councillor Wong-Tam's office that drivers are parking in areas meant to be used by pedestrians, which in some cases has damaged adjacent landscaping. 

Based on how this space has been used over time and information shared by local residents, we are proposing some relatively simple design solutions to ensure that everyone knows how to use the woonerf properly. 
Proposed Design Interventions 
Following are the proposed design elements intended to resolve illegal parking and driver confusion on Trolley Crescent. We recommend you watch the video below for a comprehensive overview of the proposed changes.  
In this video, David Leinster, partner at The Planning Partnership, outlines the proposed design features to be added to Trolley Crescent.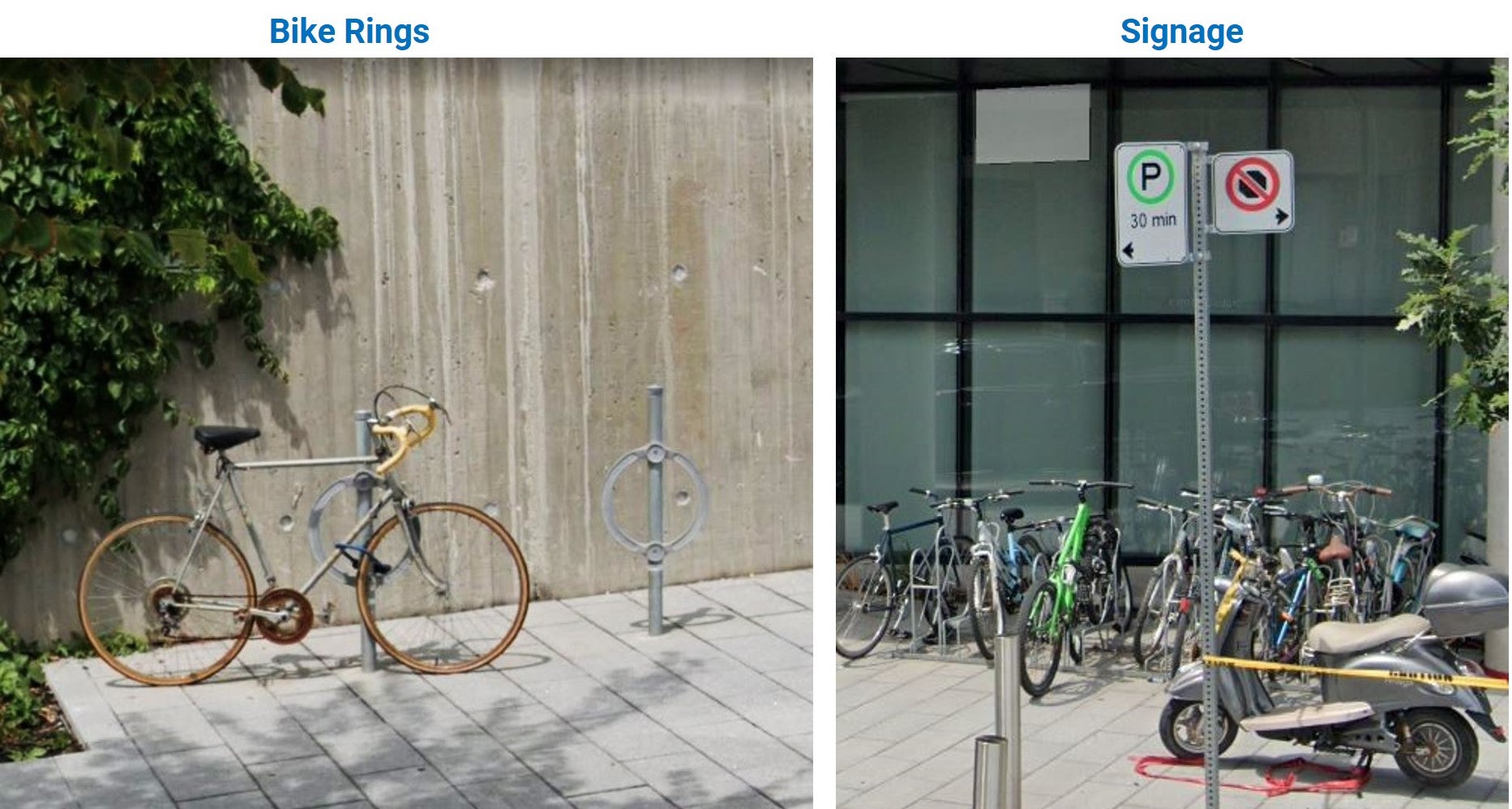 Bike Rings
Bike rings to provide more places for people to secure their bikes while visiting the area and also help prevent drivers from entering areas where vehicles shouldn't go. 
Signage
Install more signage to more clearly mark where parking is permitted, identify areas that are designated for pick-ups and drop-offs and where parking is prohibited.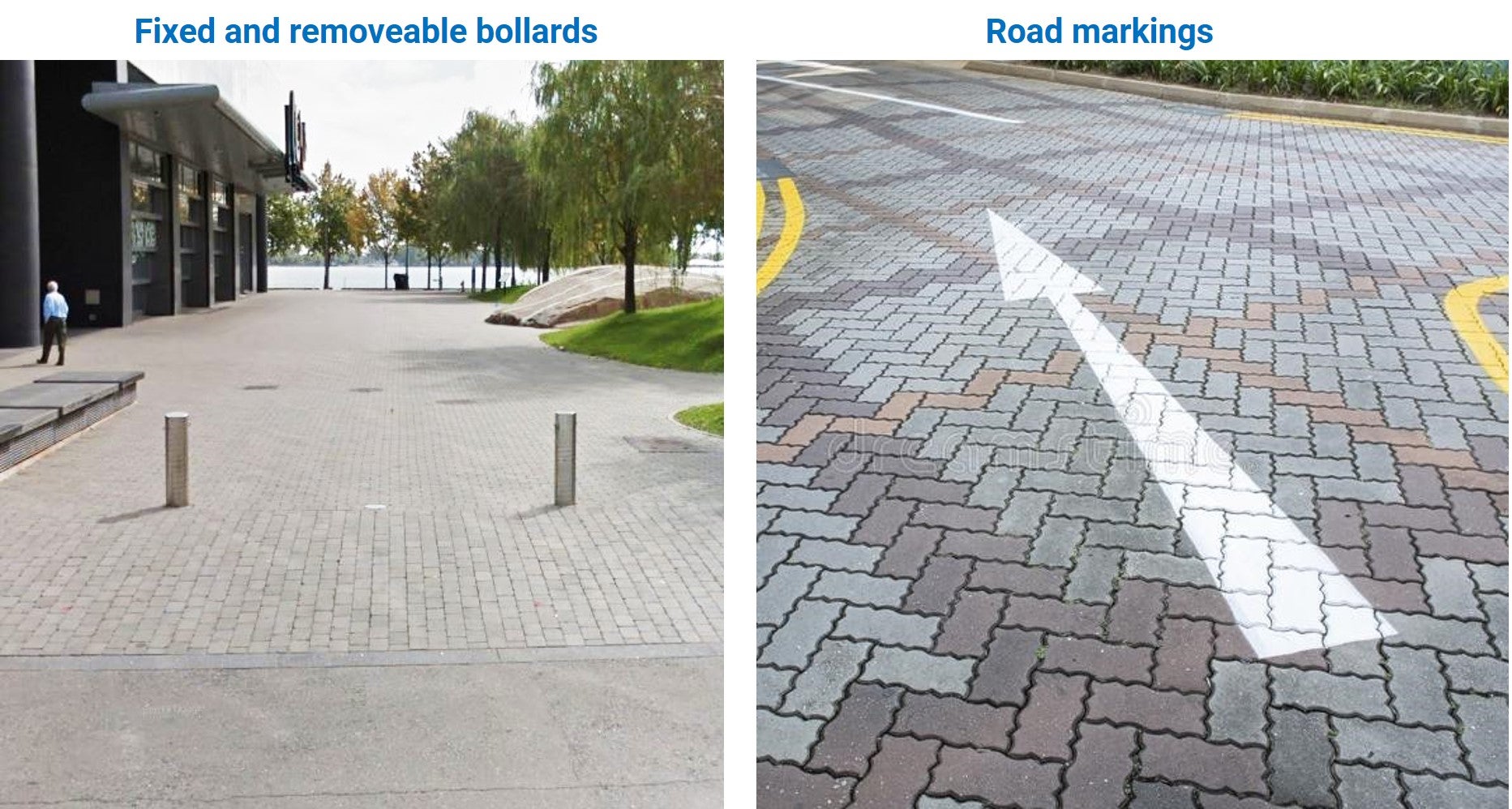 Fixed and removeable bollards
Add fixed bollards along the curved corners of the woonerf to prevent drivers from entering areas where cars are not permitted. Add removable bollards in areas near Underpass Park that can be removed for special vehicle access during events such as the weekly Farmer's Market. 
Road markings
More clearly define service entrances with painted arrows, so drivers know where to enter as well as understand that these are not areas for parking.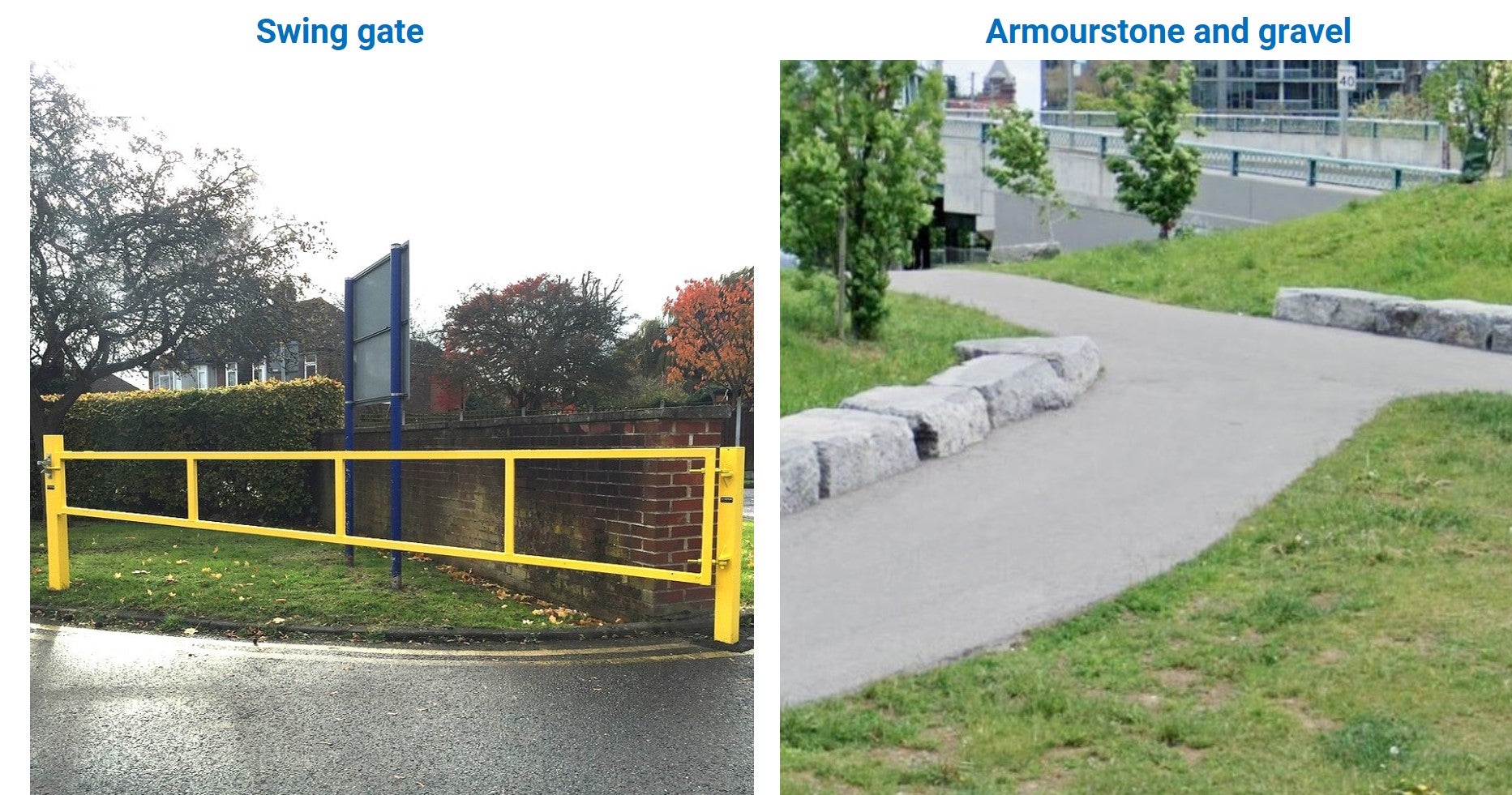 Swing gate 
A secondary access point for maintenance vehicles and farmer's market vendors enabling access at appropriate times. The installation of a swing gate (or perhaps removeable bollards) is proposed to mark this secondary entrance. 
Armourstone and gravel
Strategically placed armourstone along the eastern edge of Trolley Crescent adjacent to the meadow facing Bayview Avenue to make clear this is not a place for vehicle parking and also provide casual seating to enjoy the view across the Don River.

All of these new design elements are meant to improve on what already exists at Trolley Crescent, while making it easier to navigate the space safely and intuitively.  
We want to hear from you!  
Please let us know your feedback on the proposed improvements by filling out this brief survey. The survey will be open from December 14 – January 15. All feedback received through the survey will be summarized and considered before final decisions are made and any new design elements are introduced.  

Design improvements are expected to be finalized in early 2021 and implemented in the spring of 2021. 

We look forward to hearing your feedback.  

Editor's note: to read a summary report that highlights what we heard, please click here.